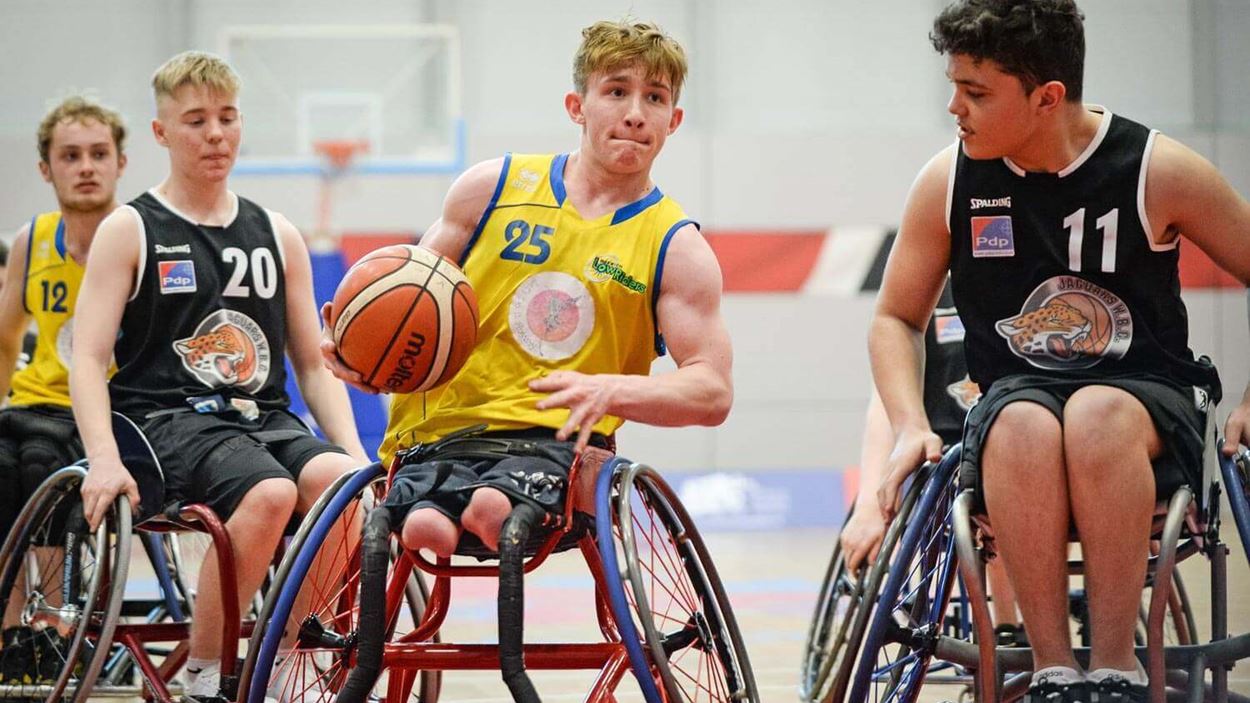 News
Coventry Junior Wheelchair Basketballers Victorious
The final of the Lord's Taverners wheelchair basketball junior league was held at the English Institute of Sport (EIS), Sheffield last Saturday (26 May), with Coventry Wheelchair Basketball Academy (CWBA) winning a dramatic game.
Both finalists, CWBA and Sheffield Steelers went into the final on the back of undefeated league seasons, with both also remaining unbeaten throughout the Elite 8's. This is the first season of the new format for the Lord's Taverners Junior League, which sees the best junior wheelchair basketballers compete and develop their skills.
The final itself was a tense affair, with the Steelers ahead at half time by just two points, leading 24-26. However, home advantage wasn't enough for the Sheffield-based side as CWBA mounted a comeback in the third and fourth quarters to eventually win 54-41.
In a first for the sport, the Junior League final was streamed live on BBC Sport Online, giving greater coverage to a wider audience of this popular sport. The full match from the EIS, the new home of British wheelchair basketball, can be viewed on BBC iPlayer for the next 28 days, and you can watch it by clicking here.
Kev Hayes, GB Paralympian and head coach of the runners up, the Sheffield Steelers, said: "Our players gave it their all - they worked hard right up until the final whistle. They are an example of the quality of players that are now progressing through our Lord's Taverners Junior League."
CWBA's head coach Keith Batty, who was delighted with his team's win, added: "I am equally proud of our players. They had the confidence to play their way and not succumb to pressure. This win signifies the end of a hard season - all plaudits go to the players for their commitment and hard work, and ultimately their belief in one another."