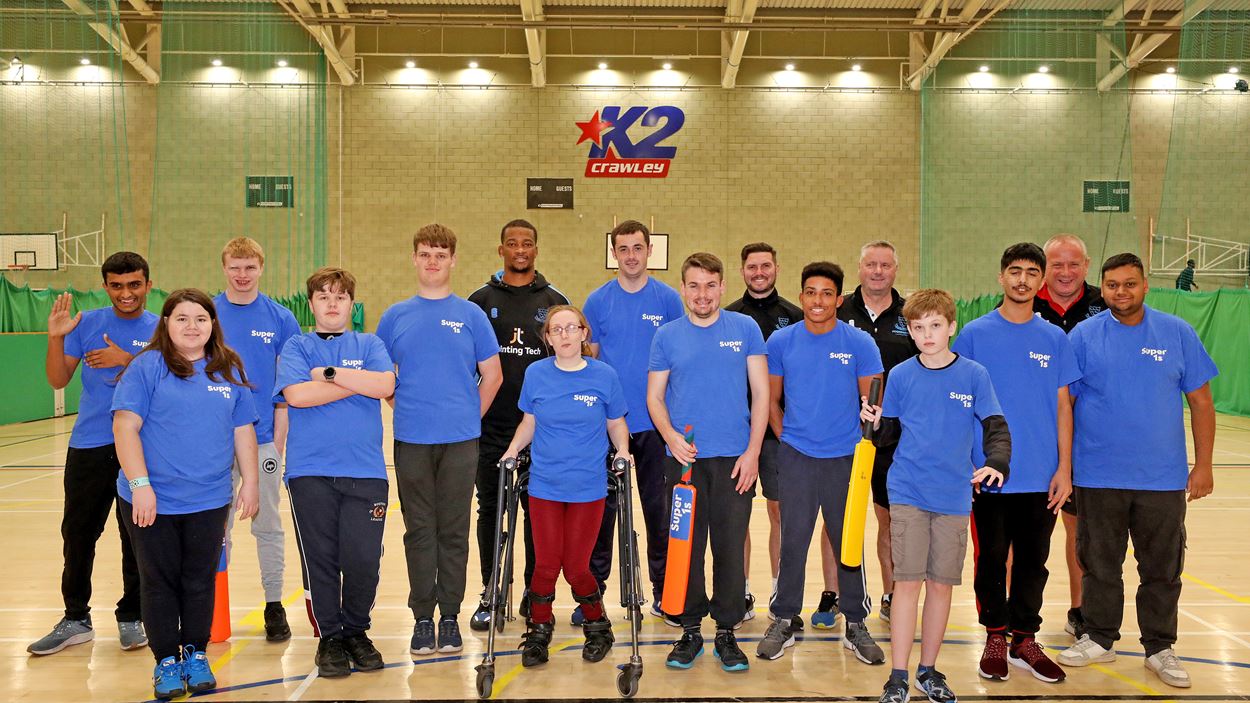 News
Delray Rawlins joins in Crawley Super 1s session
Sussex all-rounder Delray Rawlins paid a visit to the K2 leisure centre in Crawley to join in with the Super 1s community programme, giving participants the chance to play cricket with one of the stars of the game.
Rawlins met the 12 participants and coaches at the Crawley hub before taking part in cricket activity while passing on a few useful coaching tips during the hour long Thursday evening session.
Super 1s in Sussex is delivered in partnership with the Sussex Cricket Foundation, providing young people with physical and/or learning disabilities access to regular physical activity, new competitive sporting opportunities and a chance to develop new friendships and independent life skills. 
The Foundation runs Super 1s hubs in several Sussex locations throughout the calendar year.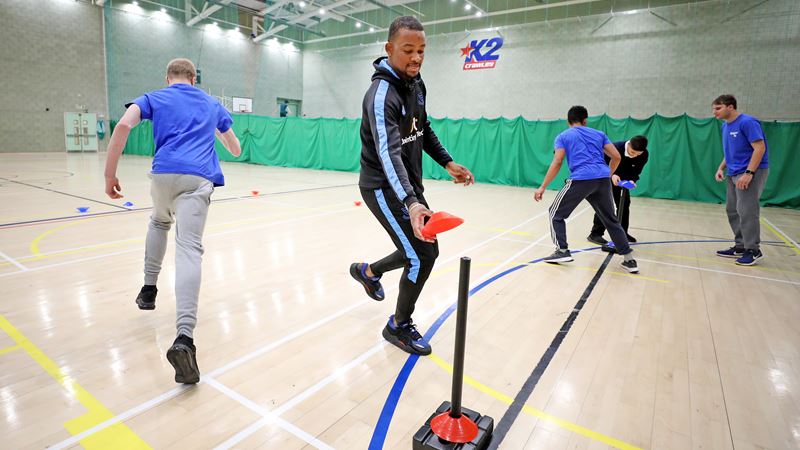 The hubs are free to participants and are designed to help them increase their physical activity through fun, social interaction with their peers.
The sessions are delivered by qualified coaches and are suited to all abilities with the ages of participants typically ranging from 12–25.
Gary Wallis-Tayler, Community Cricket Director, said: "It's great to be able to use our professional players to visit and support the work we do in the community.
"All of our players act as role models and it helps inspire those that attend our sessions, Delray's visit certainly inspired the participants of our Crawley hub.
"Our disability cricket programmes continue to grow and thanks to Lord's Taverners, it enables us to provide a range of offerings for all ages and abilities across the county."
To find out more about the Super 1s programme, or to find your nearest hub, click here.
Delray Rawlins visits Super 1s