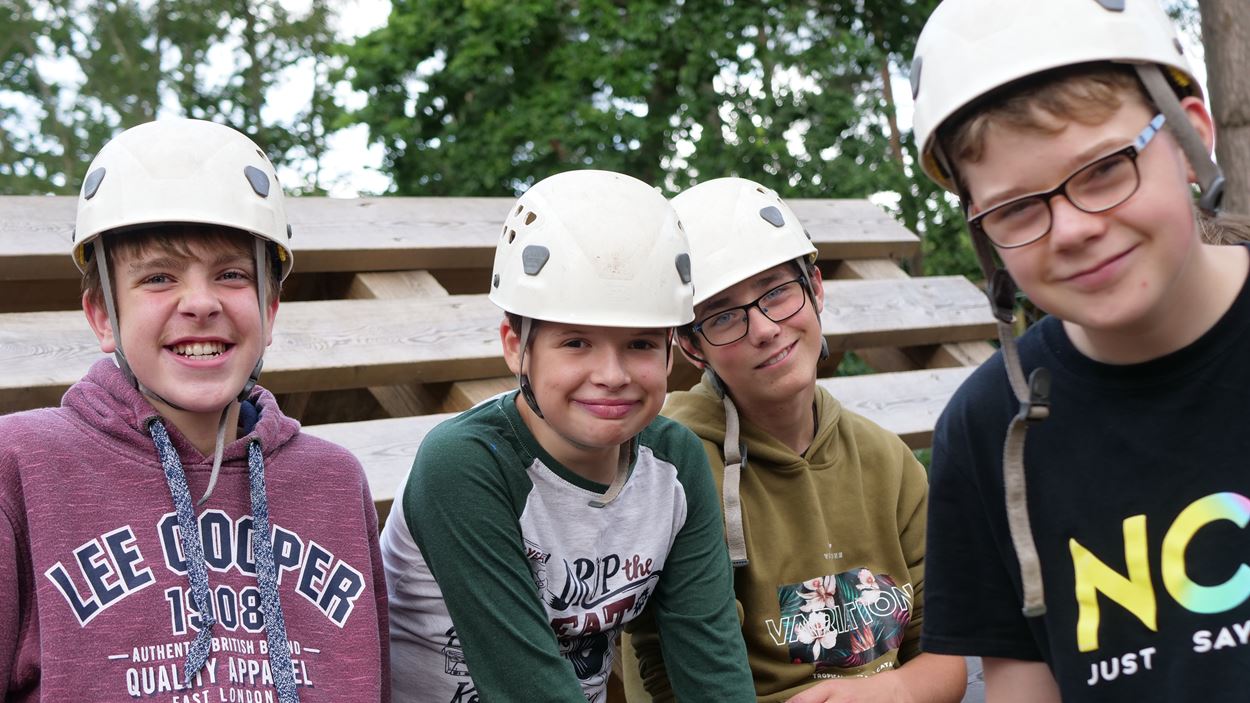 News
First Super 1s residential festival makes huge impact
Opportunities to take part in regular sport can be limited for young people with disabilities, but having opportunities to stay away from home and socialise with new people can be even more challenging. Earlier this month, 25 young people from hubs in Bexley, Hackney, Hampshire and Sussex, all with a wide range of disabilities, took part in the first ever Super 1s residential festival at Avon Tyrrell in the New Forest, a leading outdoor learning venue dedicated to the development of young people.
While there was certainly some cricket played over the course of the three days, the young people who attended got stuck into an array of activities such as kayaking, climbing and archery; all made accessible for everyone. Specialised workshops on employability and healthy eating also ran to further enrich the experience for those who attended.

"It's the first time I've ever done anything like that, I could tell my friends were really happy for me" Hayden, 17, beamed after reaching the top of the high ropes.

Lewis, 15, jumped at the chance to speak about his experience of the trip: "It's so nice to mix with other people with disabilities who share the same interests. I've made a load of new friends so I'm really glad I came"

His mother Karen said: "I think he feels more enabled, after numerous years of feeling disengaged and without hope, there are moments now where he can see that he is able to do it and he won't always be mocked. In this environment everyone is really encouraging, it really is positive"

The nationwide programme has been positively influencing the lives of young people with disabilities through cricket, but this three day trip to the New Forest highlighted its impact beyond the sport. With many of the children having never stayed away from their parents before, there was a great sense of achievement, camaraderie and independence amongst the young people as they cheered each other on climbing the high ropes, hitting a bullseye or getting in a kayak for the first time.

Michael, 26, a wheelchair user who has a coaching role at Super 1s in Hampshire said: "It's far beyond anything we do within cricket, we've got to allow people to have the opportunity to share and engage in these experiences, we are really grateful that the youngsters have the opportunity to do that."
The first Super 1s residential has been made possible thanks to fantastic support from the Geoff & Fiona Squire Foundation.
For more, please take a look at the film below