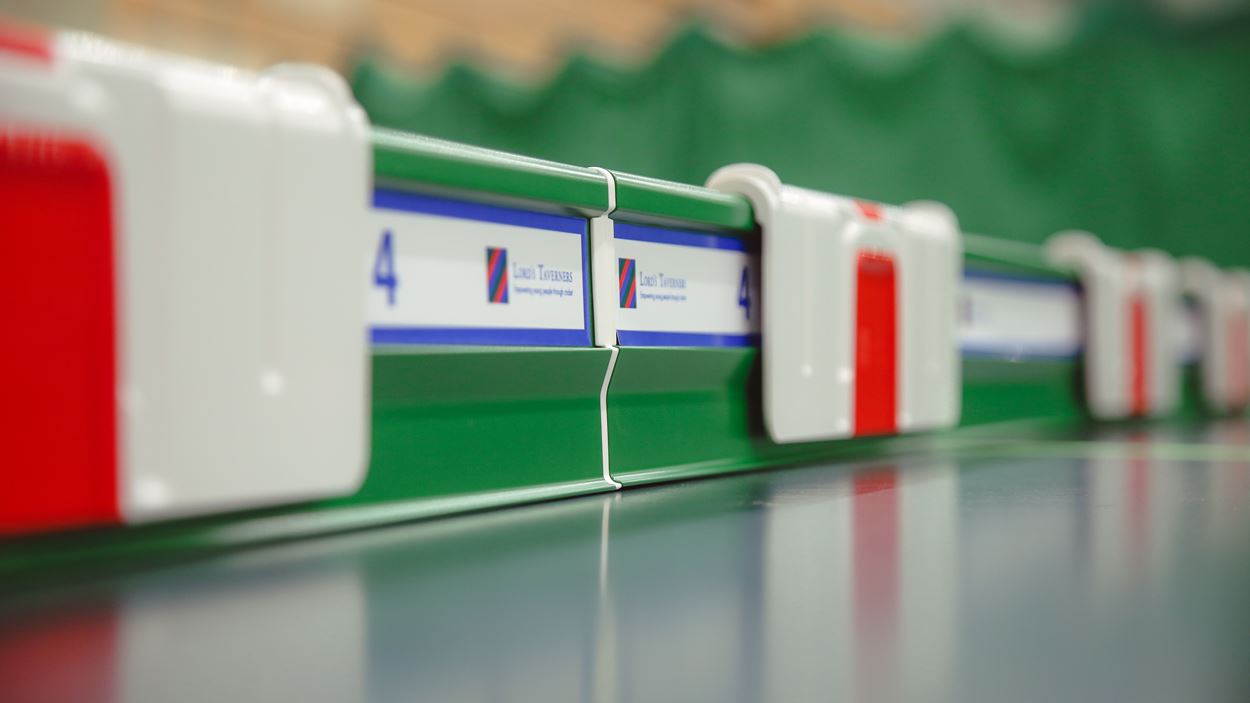 News
New table cricket equipment set to enhance the game for thousands of young people with disabilities
1,000 new and improved sets of table cricket kit have been created and distributed to county cricket boards and special educational needs and disabilities schools (SEND) across the country this month as the charity continues to improve access to cricket for young people with disabilities. 
Access to sport and facilities is a major issue for young people living with a disability, and this is illustrated by the fact that there are 1.2m young people with a disability in the UK who access sport rarely or not at all.
But table cricket is helping to tackle this issue. The adapted form of the game specially designed to give young people with a disability the chance to play and compete in the sport is enjoyed by thousands, and with the sport becoming ever more in demand, so has the need for robust and sustainable equipment to support the game.
The equipment that's been used up until now has become old, fragile and, in most cases, held together by sticking tape. But to kickstart this week's Regional Table Cricket Finals, we've now introduced our new table cricket kit for participants to enjoy.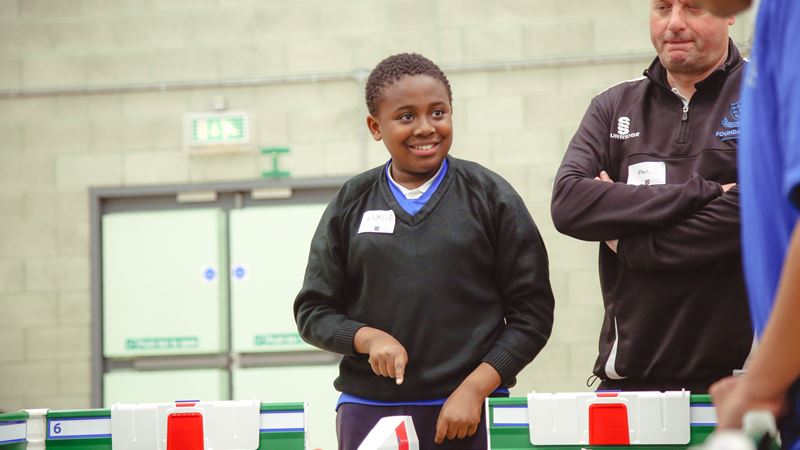 Disability Cricket Programme Manager, Liz Kuda, said: "The quality of the experience for participants relies on good quality equipment. The kit we'd used up until now was 20 years old, had become very outdated and was not particularly robust. "It's been great for the charity and thousands of young people with disabilities who have played the game in that time, but to elevate the game of table cricket, good quality new equipment was essential. It's been fantastic to see it in use for the first time this week and we hope this is just the start of a new and improved table cricket offer." The new kit is completely different. Designed by experts at Robert Gordon University over the past four years, it is durable, quick to assemble and includes enhanced sensory features such as more distinctive sounds for when the ball hits different parts of the kit, helping players and umpires alike to be more aware of when runs are scored and prevented, and wickets are taken.
Daniel Sutherland and Ben Durack, the Design Team at Gray's School of Art, Robert Gordon University, added: "It has been such a pleasure to re-design the next generation of Lord's Taverners' table cricket kit. It has been invaluable to work with the team at the charity, and to engage with the cricket coaches throughout the development and testing process. During the project, we came to realise what a vital opportunity it represents for young people with a disability to engage in a sporting activity with others as part of a team. This is a precious experience for all, and we have developed a durable, safe and highly visual design that will now serve as a platform for these experiences for decades to come.''
We're now in the process of distributing the new sets of kit to schools and county cricket boards across the country, and where possible, repurposing the old equipment to allow new schools to try the game.
Our vision is to provide every school we work with, with the best possible equipment to play table cricket. With new and improved kit, we hope to gain more interest in the game, increase opportunities for young people with disabilities to play it and see more participants enjoy all the benefits it brings - both through the physical skills that can be learned, the competitive opportunities it brings and the personal development opportunities it provides.