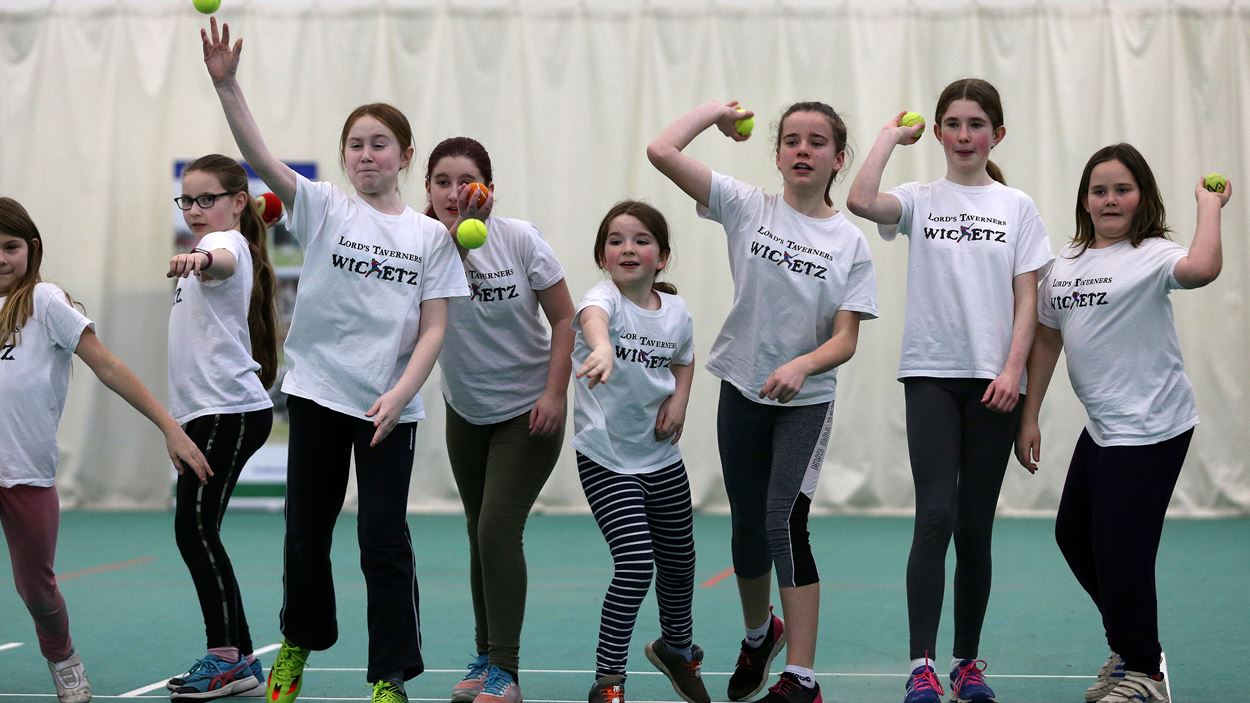 News
Plymouth and Bristol enjoy West Country Wicketz Festival
West Country clashes on the sporting field have a long and legendary history but there was a match up with a difference this week where youngsters from the Lord's Taverners Wicketz projects in Plymouth and Bristol came together for a day of competition and life skills workshops.
The festival at the Devon Cricket Centre in Exeter, saw 40 children aged 8-12 from the two projects unite to celebrate all that is good about playing cricket together.

Before the cricket tournament started, participants took part in a Sugar Smart workshop, while the children were also joined by New Zealand international and Western Storm player Rachel Priest for a cricketing masterclass.
Plymouth Wicketz Development Officer, Vicky Reeve, has partnered with Food Plymouth to implement the Sugar Smart initiative which helps local authorities, organisations, workplaces and individuals to reduce the amount of sugar individuals consume.
Working with Devon and Cornwall Food Action, Vicky collects food donations twice a week and uses these as ingredients for her healthy living workshops, which has so far seen smoothies, tuna pasta bake, chicken and broccoli hoi sin stir fry, fruit crepes, vegetable soup and omelettes made by participants. These simple recipes are easy for participants to replicate at home and encourage them to eat more healthily on a regular basis.
Vicky is now a Sugar Smart Ambassador and has a position on the steering group, meaning that the young people participating with Wicketz based at Plymouth School of Creative Arts will benefit from the campaign for the foreseeable future.
Wicketz was introduced in Plymouth in 2017 and runs weekly sessions at three hubs in Millbay, St Budeaux and North Prospect. Wicketz was introduced in Bristol in 2017 and runs weekly sessions at three hubs in Knowle, Fishponds and Southmead.
Wicketz is made possible thanks to the support of players of the People's Postcode Lottery (PPL). Players of PPL play with their postcodes to win cash prizes while raising money for charities and good causes across Great Britain and internationally.

"Throughout the country, Wicketz is breaking down barriers and empowering young people to fulfil their potential and build crucial life skills," explained Wicketz National Project Manager Dan Wilson.
"Knife crime, confronting extremism, unemployment and healthy eating are just some of the local issues that our programmes tackle across the country while also developing team work, confidence, leadership and independence – all using cricket as the tool to engage young people.
"There is no better way to celebrate and demonstrate our ongoing work than bringing together two communities. Sport removes barriers and allows young people who would never usually integrate work towards a shared goal."