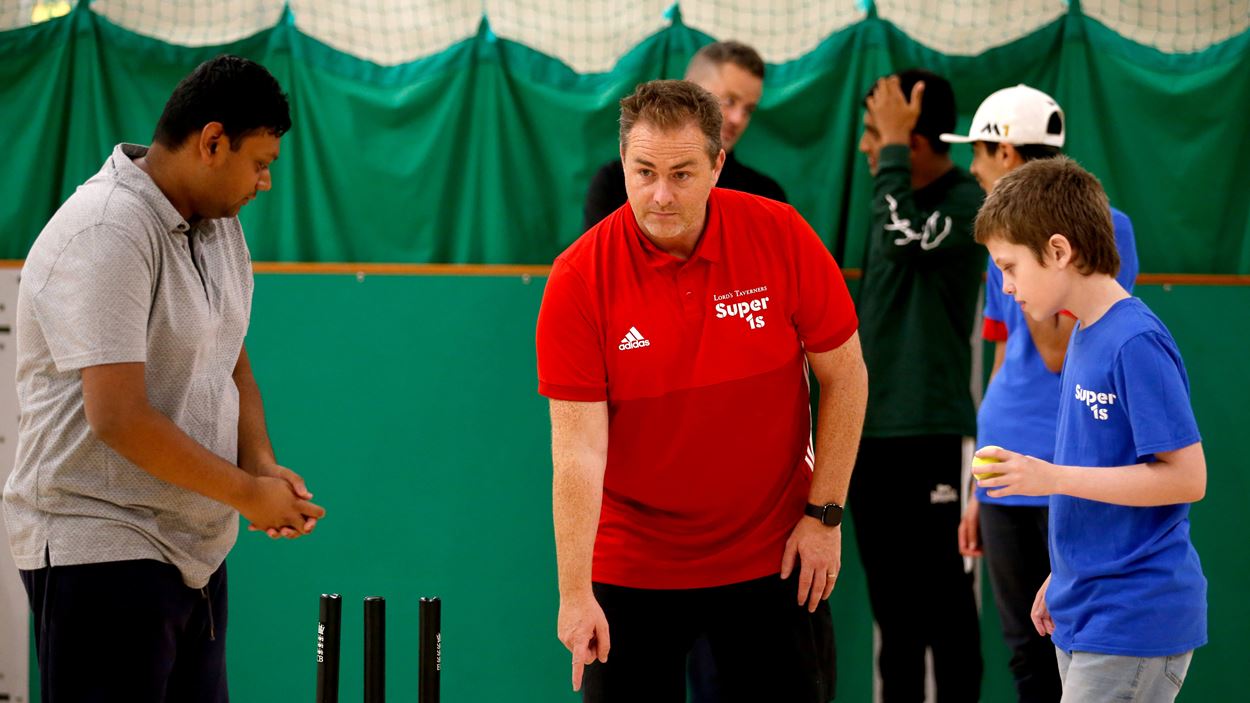 Hello everyone,
Christmas is almost upon us and wow, what a year it's been, and what an exciting end to the year we have in store with a huge number of brilliant events around the country all organised by our fantastic regional committees and team of staff. So, I'll start by saying a huge thanks to everyone involved for all the hard work they've put in to making our events so fun, engaging and successful. I hope all of you who are organising and/or attending our various events in the coming weeks enjoy them and have a great time socialising with fellow Tavs and friends. It's at this time of the year, where an estimated 10,000 people attend a Taverners lunch or dinner, that we raise so much awareness of, and much needed funds for, our work to ensure we can deliver our programmes across the country all year round – a vital and important part of what we do, with that famous Taverners club spirit at its heart.  
One lunch I had the pleasure of attending last year was the northeast Christmas Lunch in Newcastle, a fantastic, long-standing event organised by the brilliant Jamie Graham and his committee which, like so many events around the country, is sold out again this year. This past weekend Jamie and I spoke after hearing the sad news that Scotland and British and Irish Lions legend, Doddie Weir passed away. Doddie lived with Motor Neurone Disease (MND), a degenerative condition that he championed the fight against. He also inspired the incredible Kevin Sinfield to take on phenomenal physical challenges in support of his great mate, Rob Burrow who also has MND, raising millions to help find a cure. Doddie was a regular host of the Tavs lunch in Newcastle as well as other events. Jamie told me how he had got to know Doddie and had so much admiration for him. Rob Andrew, CEO of our partners at Sussex CCC, another proud Taverner and fellow rugby player said: "he was brilliant on and off the field… but what Doddie has done off the field will be his greatest legacy, RIP Doddie". So, along with tributes from many others, I'm sure everyone at the Lord's Taverners will join me in wishing Doddie's family and friends our deepest sympathy and condolences. A great man who was not only a giant in the game of rugby, but who also did so much for charities and good causes including the Tavs – Rest in Peace Doddie, thank you for all the great memories and everything that you did.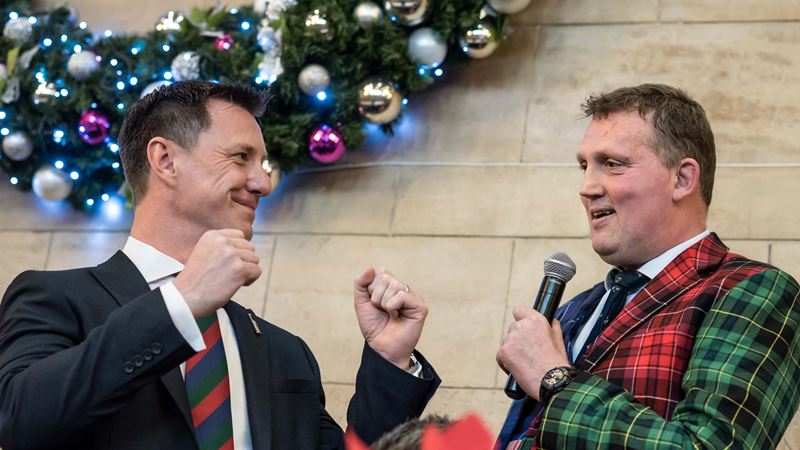 Returning to thoughts of our work here at the Taverners, you may have seen our recent announcement in partnership with the ECB and fellow cricket charity, Chance to Shine (click here for more info in case you missed it), that we're now taking cricket to thousands more young people in schools who are at greatest risk of missing out on playing the game.  
We're incredibly excited that this ambitious, impactful, collaborative programme will see a significant improvement in accessibility to our cricket programmes for young people living with a disability in special educational needs and disability (SEND) schools and settings across the UK. It was great to work with ECB interim CEO Clare Conor and Chance to Shine Interim CEO Vanessa Greene, on the film that was made to promote the partnership, where we discussed the impact it will have and what we expect to see from thousands more young people who will participate in our cricket programmes as a result. Furthermore, having made the announcement in the media and on various social media channels, it was brilliant to have such an overwhelmingly positive response to the news from so many members and supporters. Thank you to those of you who got in touch or helped us share the news and raise awareness – another brilliant example of us all coming together to collaborate as proud Taverners.
One proud Taverner who I would like to make a special mention of this month is someone who many of you will know well - our Chief Operating Officer and Club Secretary Tim Berg. Tim retires this Christmas after nearly 11 years of outstanding service here at the Lord's Taverners. I've had the pleasure of working with Tim over the past year, learning so much from him about the history and heritage of the charity and club, as well as working alongside him as he helped shaped our new strategy, playing a key role in what the organisation will look like beyond his time here. I'm sure everyone will join me in thanking Tim for his incredible commitment, service and dedication to the role and I am delighted that Tim will remain involved as a member and active volunteer, on the music committee amongst other things. Tim, thank you for all that you have done and for being a friend and colleague to so many of us. Enjoy a very well-earned break and we all look forward to seeing you and Helen at Tavs events for many years to come!

Finally, from me and the team - thank you for making 2022 a hugely successful year. A year where we had an impact on over 10,000 young people across the UK, and overseas thanks to the sports kit recycling programme. Many thanks to each and everyone of you for the amazing work that an army of proud Taverners members, staff, trustees, committee members, partners and friends of the charity have undertaken together. For those of you celebrating over the Christmas period, happy holidays, and I wish everyone a very happy new year where we will look forward to our 73rd as a charity. One that is shaping up to be an even bigger one with so many more young people and families to work with thanks to the great game that we all love and know is so impactful for so many!
Best wishes,
Mark
Lord's Taverners, Chance to Shine and ECB join forces to take cricket to hundreds more schools