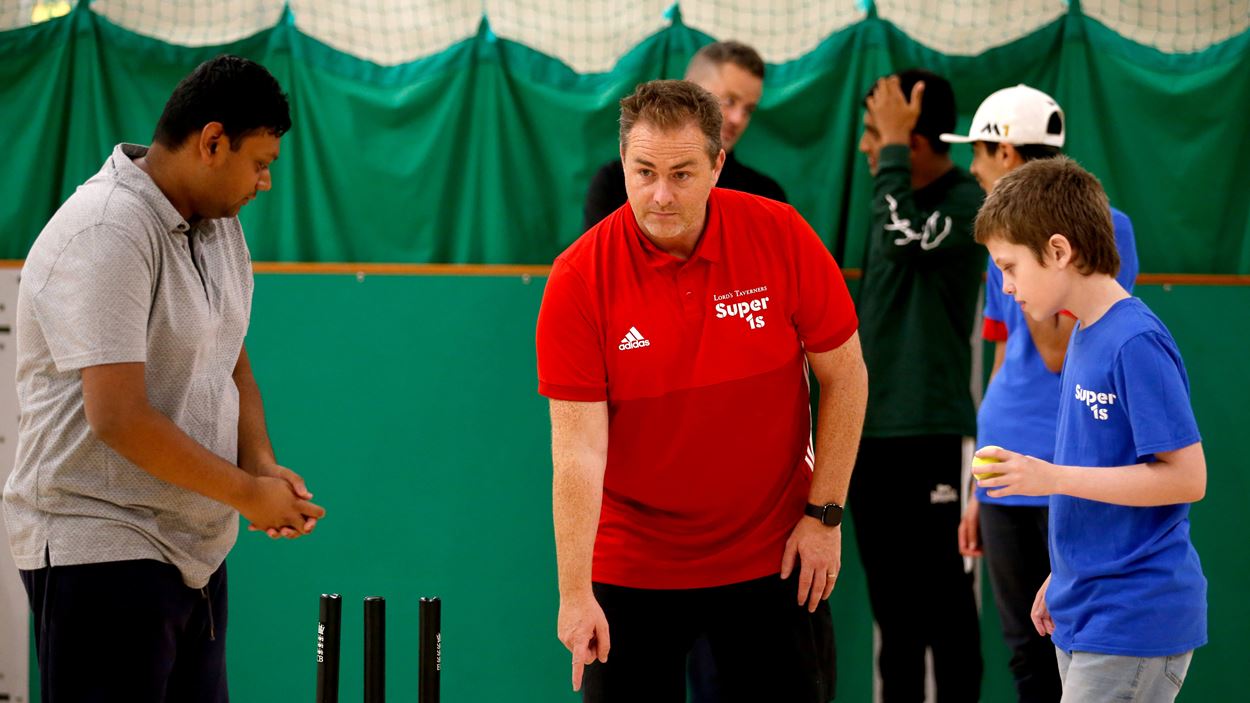 News
Update from the CEO
An update from our CEO, Mark Curtin.
Hi everyone,
I hope you are all enjoying the summer and some wonderful cricket at all levels of the game with the highlights being all of the England disability, women's and men's cricket teams in action recently. A special mention to the England disability cricket teams on their huge success down under this month in the 'disability ashes'. Sadly, my beloved Middlesex's fortunes in the T20 haven't been as successful!
Across the Taverners, everyone is very busy and in full swing with so many events and activities taking place. I had the privilege of being invited to the Greater Manchester regional event at Cholmondeley Castle last Friday and wow what an incredible day it was, organised so brilliantly by Peter Willis, Paul Walker and friends from the region. Many will know it was the first event held following the sad passing of long term Taverner and event co-founder Mark 'Foxy' Fearnall, with many emotional and fitting tributes paid to Mark's memory at the event. It was an honour to be invited by Mark's wife, Sally.
The day was a huge success, with over 650 people in attendance watching a cracking game of cricket where Monty Panesar stole the show. A huge amount of money was raised, as was the profile of the work and impact the charity has on so many young people. Huge thanks and well done to Paul, Peter and everyone involved.
I would also like to pay the same level of thanks and appreciation to prominent Taverner John Ayling. I had the pleasure of being invited by John to attend the famous Media vs Sales cricket match and dinner at the Hurlingham Club, an event now incredibly in its 39th year. Along with host Chris Cowdrey and other colleagues we heard how John's incredible commitment to this event has raised some £4m for the Tavs in its lifetime – thanks and congratulations to John and his team for yet another hugely successful event. Roll on the 40th anniversary event next year!
I know many of you are also busy organising other events. It's been great to see or hear about so many Taverners getting back out together post pandemic, having fun, enjoying fundraising and awareness raising for the charity. Thank you for all that you do as proud Taverners and committee members in your local communities, bringing people together, raising awareness of our work and the impact we have to go with much needed funds for our programmes. I'm really looking forward to attending many more events over the next few weeks, so I can say hello and thank you in person wherever I can.
On the programmes front it was so inspiring and wonderful to be at Lord's for the National Table Cricket Finals on 17 June. My first as CEO, please click here to see how the day went. I want to pay particular thanks to Liz Kuda and the whole of Nicky Pemberton's charitable programmes team for organising such an incredible event and of course to table cricket's no 1 champion and supporter, Lesley Williams and her family for the continued funding and support of the programme. I would also like to thank and congratulate Mike Hartwell's Marketing & Communications team of James, Cam and India – the media coverage across the country in the lead up to and post event was incredible, truly putting the Tavs back on the map and in the public eye to literally millions of people across broadcast, radio and social media channels. We had great support from the ECB too, who arranged for England men's cricketer Ben Foakes to come along and join our very own Tavs XI and Southern Vipers Captain Georgia Adams, who added some star dust to the event that all of the participants really enjoyed experiencing.
Early next month (Tuesday 5 July) we have our Super 1s Celebration Evening to look forward to - another huge Tavs event at Lord's. It will be great to see many members and regional committee members on the night as we are all inspired by the young people, their development officers and coaches from across the country that make our community disability cricket programme so special. One of the jewels in the crown of the Taverners' suite of programmes. Look out for more fantastic coverage and some amazing, compelling and inspiring videos made especially for that event to follow across our channels in July.
Whatever you are doing to support the work of the charity, I hope you enjoy yourselves and, once again, thank you to all of our members and supporters who do so much for the charity to make all of the magic happen.
All the best,
Mark