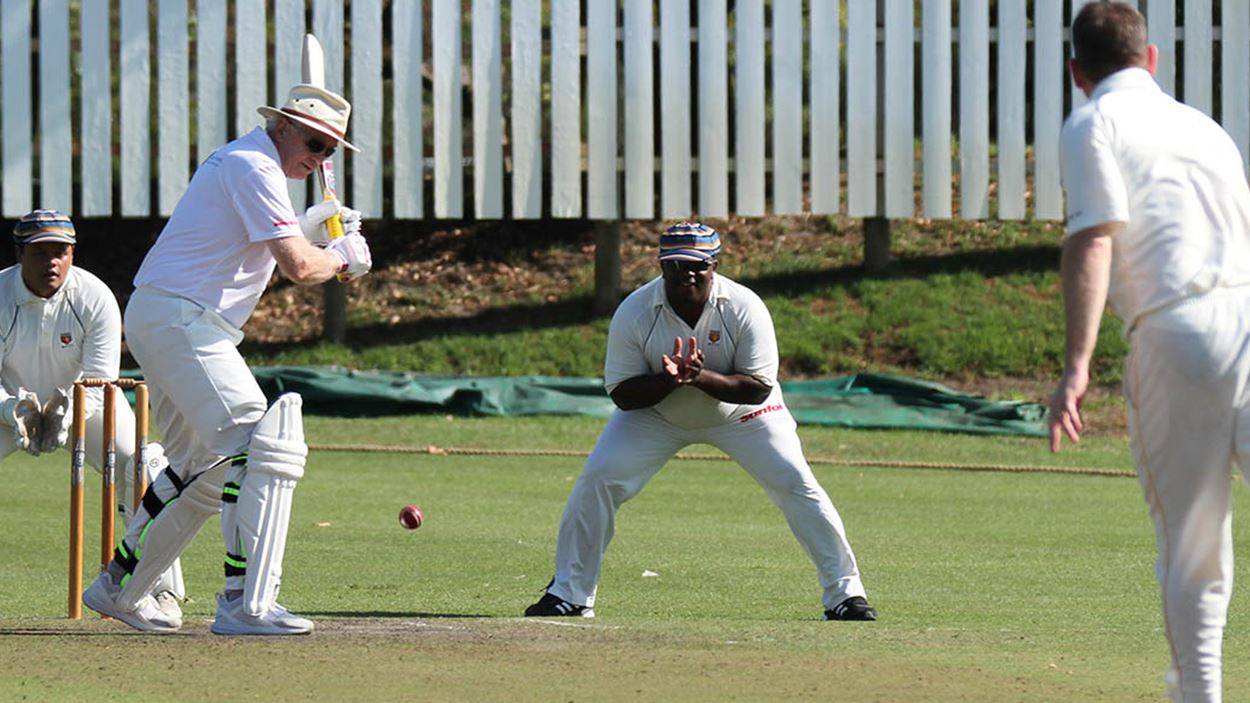 Celebrity Cricket XI
Celebrity Cricket XI Fixtures
Enjoy a fantastic 2022 summer season with Taverners XI matches taking place across the country.
Fixtures against the House of Lord's and Commons Cricket Club, the Duke of Norfolk's XI and two matches against the England Physical Disability (PD) squad, are just some of the fixtures taking place across the country this summer for the Tavs XI that raises awareness and funds to support the charity.
New Road, Worcester will host the first match against the England PD team on Friday 10 June ahead of the Rapids vs Falcons T20 Blast fixture later that evening, while Arundel Castle will be the venue for the Tavs XI where they face the Duke of Norfolk's XI on Friday 29 July.
The private estate of Wormsley will play host to the game against the team of MP's and Lords on Thursday 11 August with a second fixture against the England PD team lined up at Tring Park CC a few days earlier.
The fixtures are not only a great day out watching cricket but also a perfect opportunity to catch up with fellow Taverners and colleagues who live nearby.
More details on each game will be published nearer the time, including the opportunity to enjoy lunch in the company of the players and a VIP day out at selected fixtures.
Lord's Taverners XI 2022 fixtures:
2 May - v The Masked Cricketer, Oxford Downs CC, Oxfordshire 
17 May - v Seaford College, Petworth, Sussex 
3 June - v Abbots Bromley CC, Abbots Bromley, Staffordshire 
10 June - v England PD, New Road, Worcestershire 
19 June - v Chertsey CC, Chertsey, Surrey 
24 June - Celebrity Cricket, Cholmondeley Castle, Cheshire 
1 July - v Bovingdon CC Bovingdon, Hertfordshire 
20 July - Matchroom Cricket Sixes, East Hanningfield CC, Essex 
26 July - v Earl of March's XI, Goodwood House, West Sussex 
27 July - Sticky Wicket, Old Wimbledonians, London 
29 July - v Duke of Norfolk's XI, Arundel Castle, Sussex 
7 Aug - v England Disability Tring Park CC, Hertfordshire
11 Aug - v Lords & Commons CC, Wormsley, Buckinghamshire 
28 Aug - v British Fire Service, Tickhill CC, South Yorkshire 
4 Sep - v Buckleberry CC, Douai Abbey, Berkshire 
6 Sep - v Champions PLC, Wormsley, Buckinghamshire 
We're very grateful for the support of official sponsor of the Taverners XI, Black Opal and official kit supplier, Woodstock Cricket Company. 
The luxury travel group, Black Opal, specialise in sports travel and hosted sports tours. Their hand-picked team of travel experts have decades of experience when it comes to providing travel services at the highest level –providing customers with a complete experience at any event worldwide. From tickets to transfers, flights to suites; they'll take care of your every need. They are also a one-stop service for all luxury holiday needs. 

Woodstock Cricket Company will be providing the Taverners XI cricket shirts this season. The world-class bat manufacturers are also offering members a 20% discount across the entire Woodstock range as part of the partnership. All you need to do is use the code LORDSTAVS20 when making your order. 
For more information about the Lord's Taverners Celebrity Cricket XI, please email Mervyn Ramsay.
South Africa Tour 2020
On our awareness tour to South Africa, a group of youngsters from Ukhanyo Primary School took part in an unforgettable coaching clinic from Andy Caddick, Gladstone Small Gus McKay and Ian Nairn.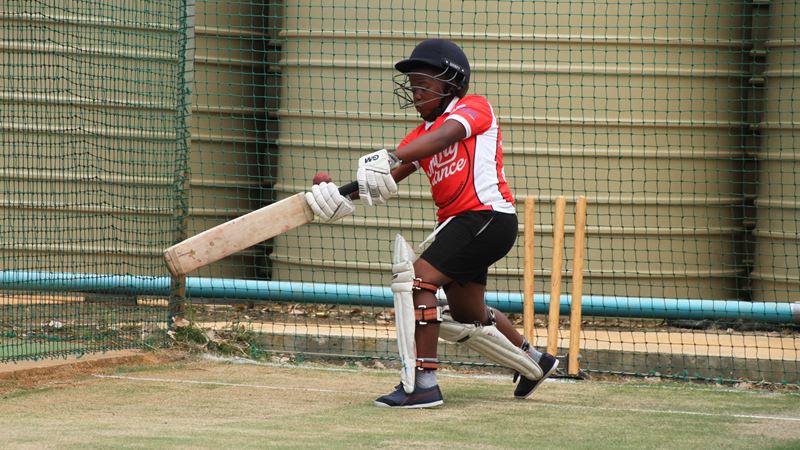 Kit Donation on tour
As part of our Sports Kit Recycling programme, the tour party in South Africa featuring Johnnie Irwin and Mike Gatting visited the Masiphumelele township in Cape Town to deliver donated kit, part of a long-term partnership that will see the tour leave a legacy in South Africa.