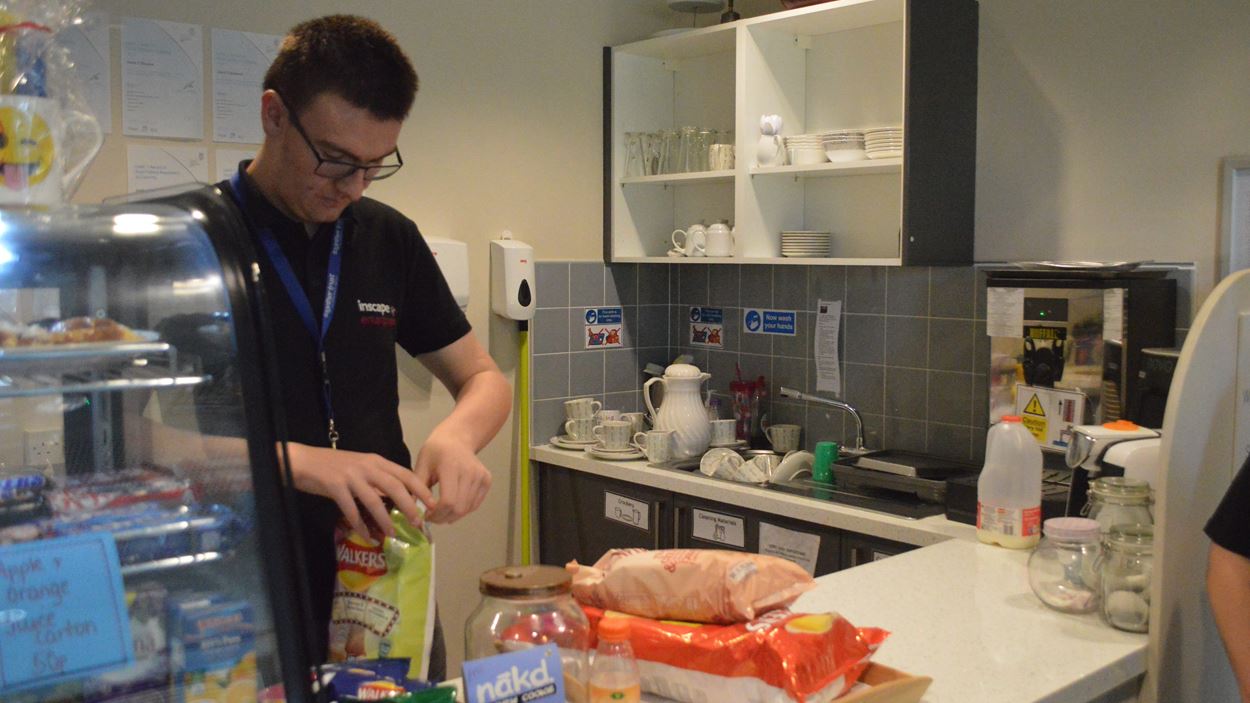 Accessible Minibuses
Case Study | Inscape House school
Inscape House School, in Cheshire, caters for young people with autism, helping to develop skills that enable them to become more independent.
The Lord's Taverners minibus is a vital resource, helping students to develop their interpersonal skills through sharing space with other students and taking turns getting on and off. The minibus also provides invaluable opportunities for students to go into the community and gain valuable self-confidence, work and life experience.
Glenn (18), didn't enjoy being in different places or talking to people he didn't know and used to struggle to cope when something went wrong, often acting out of frustration.
Thanks to Inscape's minibus, Glenn was given the opportunity to experience working a local hospital café. This has given him the opportunity to interact with members of the public and his confidence when talking to people has increased dramatically as a result.
"Before I started work experience I was very different. I used to take out my problems on the nearest thing. It was bad. I like working at Oasis Cafe because it's different all the time; every day is different. I find it easier to talk to people now and I'm a lot calmer. I'm not like how I used to be."
Shirley Coughlin, Glenn's teacher at Inscape, has noticed a change too: "Glenn has developed from a quiet student with little confidence into a sociable young man capable of acting as assistant manager when the need arises."
The Lord's Taverners minibus has also allowed Glenn to access an IT Support apprenticeship at Manchester College, giving him another confidence boost and providing a great foundation for future employment.