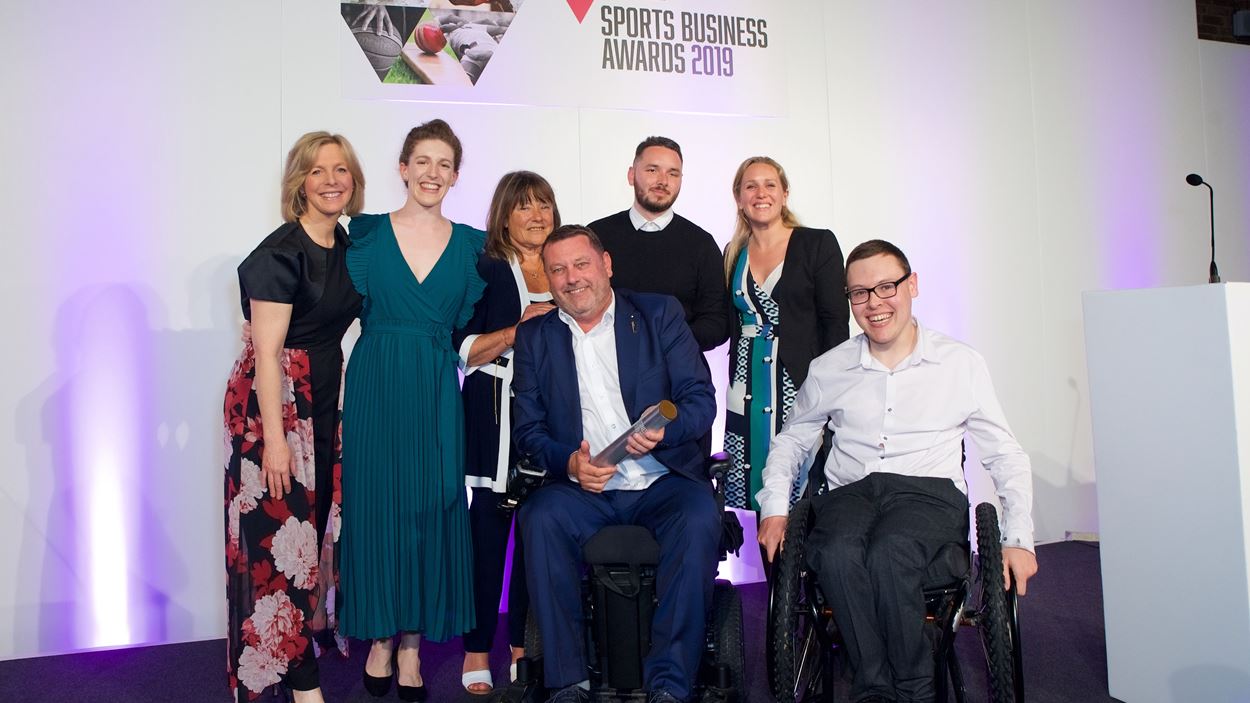 News
Charity wins national award
The Lord's Taverners is now a national award winner after being named as the Best Sports Charity at last week's prestigious Sports Business Awards in recognition of the charity's work on the Super 1s programme. 
This is a fantastic boost for the charity and the programme that gives young people with disabilities aged 12-25 the chance to play cricket regularly. 

In a category that included entries from the English Football League's partnership with Mind, Everton in the Community and the Youth Sport Trust, it highlights how well received Super 1s was by the judging panel that was made up of CEOs across all sports, alongside individuals whose expertise and experience gave them special insight into the challenges and demands of sports business success.

Over the last 18 months Super 1s, with the support of partners the Berkeley Foundation, has grown from being a London centric initiative to a successful nationwide programme positively influencing the lives of young people with disabilities through cricket.

"This is a fantastic achievement for us on the back of the great work we've done through Super 1s, a programme that has grown from strength to strength in the past 18 months," explained Lord's Taverners CEO Paul Robin. "Across the country, all of our programmes are inspiring communities and changing lives and this award is deserved recognition as we continue our work to break down barriers and empower disadvantaged and disabled young people to fulfil their potential and build life skills."

The Sports Business Awards celebrate the hard work and achievements of individuals and teams who make sporting success possible; the organisers, administrators, advisors, marketers and the companies who ensure that the business of sport, in all its forms, happens successfully.
Pictured above from left to right: BBC Presenter Hazel Irvine, Lord's Taverners Trusts and Foundations Officer, Natasha Fagelman, former Trustees Ruth Fitzsimons and Ian Martin, Disability Cricket Project Manager, Mark Bond and Essex Super 1s Development Officer, Bradley Donovan