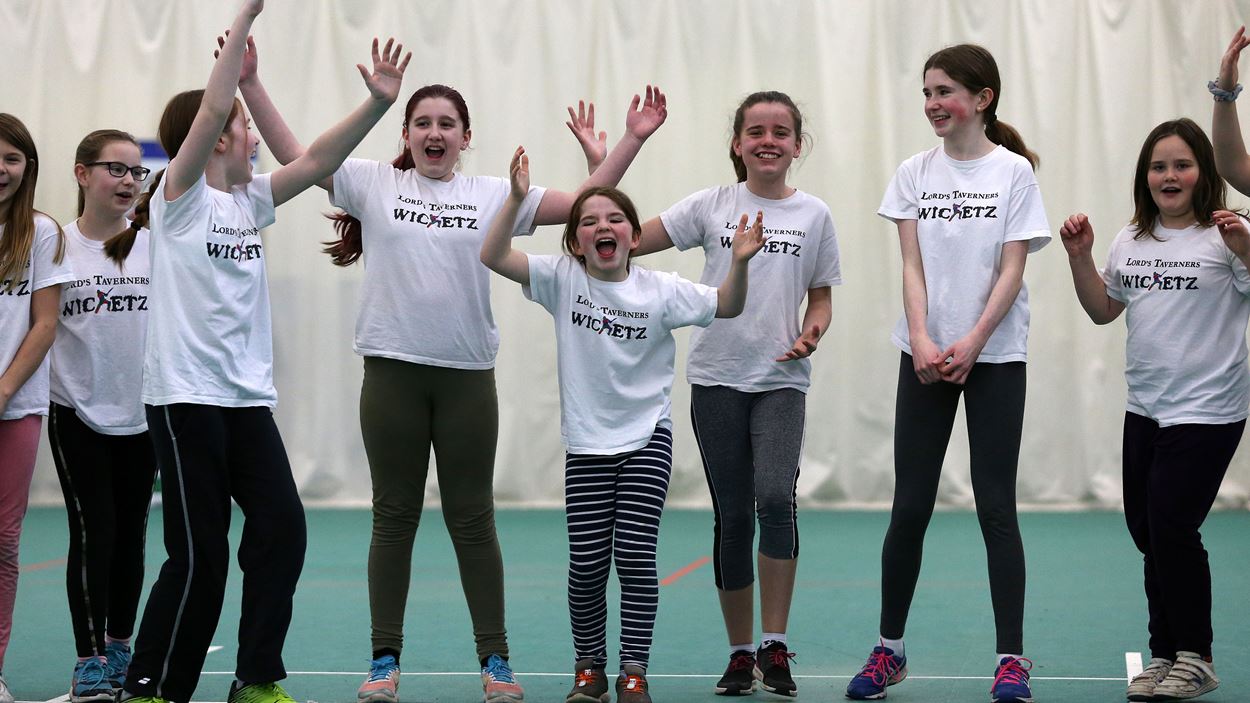 News
First ever girls Wicketz festival announced
To mark International Women's Day, the Lord's Taverners has today (Friday 8 March) announced it will host its first Girls Wicketz residential cricket festival in August with the life changing project attracting record female participation.
Across the UK, around 20% of all Wicketz participants are girls who voluntarily attend weekly cricket sessions and benefit from wider opportunities to develop social and personal skills.

In 2018, the Wicketz project saw a five-fold increase of girls regularly attending cricket sessions run by the UK's leading youth cricket and disability sports charity, the Lord's Taverners.

With this number increasing all the time, none more so than in Bristol where participation is as high as 25% and in Nottingham, which was the first project to launch a girls-only hub, the charity is set to meet the needs of the diverse and ever-evolving Wicketz programme and host the girls festival at Repton School in Derbyshire from August 19-21.

The Wicketz programme gives opportunities to young people initially aged 8-16 to take part in cricket and enjoy physical activity regardless of background, circumstances or ability. It runs in 19 locations across the UK and is about more than getting young people playing cricket, it provides wider opportunities to develop social and personal skills such as confidence, respect, teamwork and leadership as well as health awareness and life skills workshops.

For the past six years, the successful Wicketz boys residential festival has helped tackle relevant social issues such as counter terrorism, first aid, social media awareness, healthy eating and knife crime – and this year's girls festival will be no different with the workshops designed to meet the needs of its participants.

"The social impact of each Wicketz project is different and they are launched to meet the needs of the communities we work in, but at the heart of it all is cricket. It's what unites all the UK projects and the girls Wicketz Festival at Repton School will be another example of this," explained Lord's Taverners CEO, Paul Robin. 

"Across the country, the number of girls voluntarily attending Wicketz sessions is increasing all the time and hosting our first girls festival demonstrates the impact the programme is having in not only improving cricket skills, but also educating through vital life changing workshops tackling a number of social issues that affect the participants on a daily basis.

"Wicketz doesn't just provide access to sport, it helps build crucial life skills and breaks down barriers. It creates inclusive communities by empowering young people to fulfil their potential to lay the foundations for a positive future."

The Lord's Taverners now successfully deliver the Wicketz programme in Birmingham, Bristol, Crawley, Glasgow, Hartlepool, Leeds/Bradford, Leicester, Leyton, Luton, Manchester, Nottingham, Peterborough, Plymouth, Tendring, Tower Hamlets, West Ham, Hull, Southampton and South Wales.