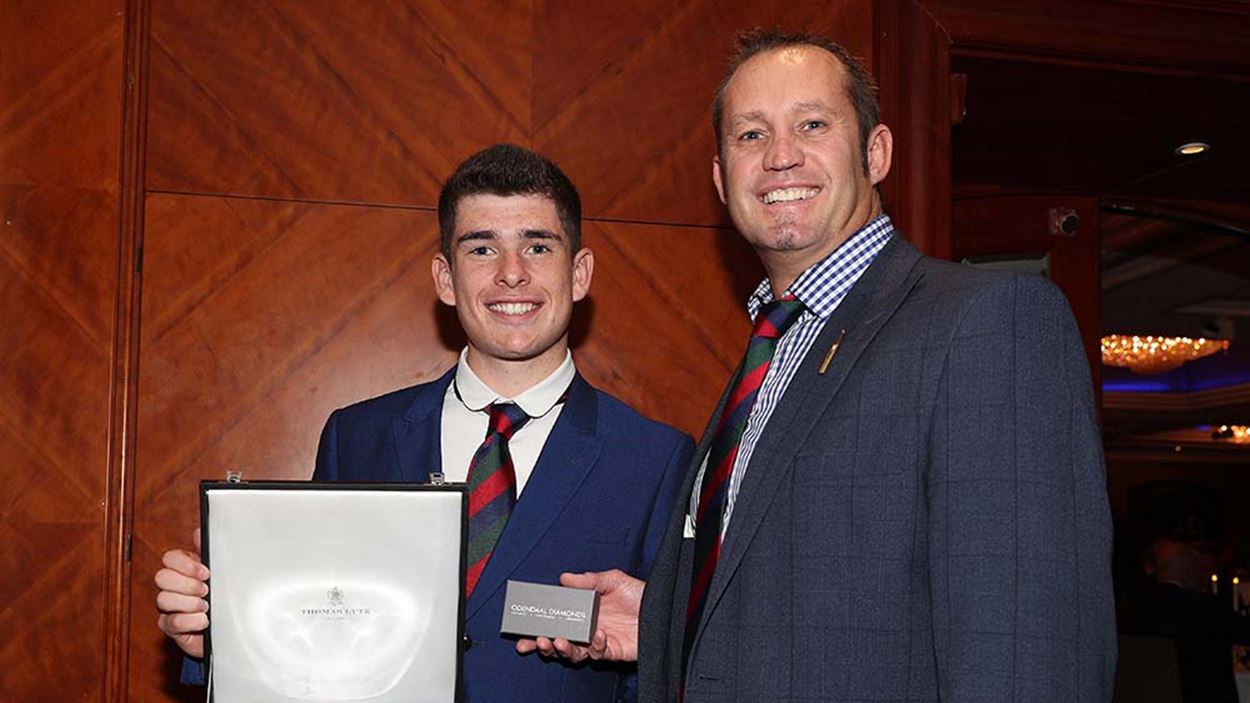 News
Liam O'Brien named Disability Cricketer of the Year
England Physical Disability squad all-rounder Liam O'Brien has been named the Lord's Taverners Disability Cricketer of the Year for 2018.
The Lord's Taverners Disability Cricketer of the Year award showcases the development and contribution of members of the national disability cricket squads. Having starred in the tri-series against Bangladesh and Pakistan in July which saw him average 56.67 with the bat and take six wickets, the Sussex player O'Brien collected his award at the prestigious Cricket Writers Club annual lunch in London earlier this week.
Paul Robin, Lord's Taverners CEO, said: "It's been a great year for the England disability squads and this award looks to reflect the hard work and progress of the players, while showcasing disability cricket and the fantastic role models in the squads to not only the tens of thousands of youngsters who take part in the Lord's Taverners disability cricket programmes every year, but to all England cricket fans. Liam has played an important role on and off the pitch to the development of cricket in this country and I am sure all will agree that he is a fantastic role model for the sport."
As part of his award, O'Brien was presented with a pair of diamond and sapphire cufflinks donated by Lord's Taverners supporter Dirk Odendaal of Odendaal Diamonds.
About Odendaal Diamonds
Odendaal Diamonds is a leading jeweller that provides first class products and service at a fraction of the high street price. Odendaal Diamonds was formed to be more than jewellers but to use the wealth of experience learned in the diamond trade in South Africa, the heart of the diamond industry and home of De beers.
We apply that expertise and our international network of partners and craftsmen to the benefit of our clients to provide diamonds of unique quality at prices that are substantially more competitive than those available from the retail jewellers. We specialise in the supply of diamonds to meet your individual requirements.
We personally select and source our diamonds and only supply diamonds that are conflict free and have been certified in accordance with the Kimberly Process. In addition our diamonds each come with an individual certificate from an independent diamond laboratory to confirm the authenticity of each diamond. We also are able to provide other gems in particular Tanzanite which is becoming increasingly rare and sought after by our clients.
We excel in taking your desire for a unique object that truly expresses your individuality and making the appropriate setting to be as simple or complex as you desire. For more information, please visit www.odendaaldiamonds.com/