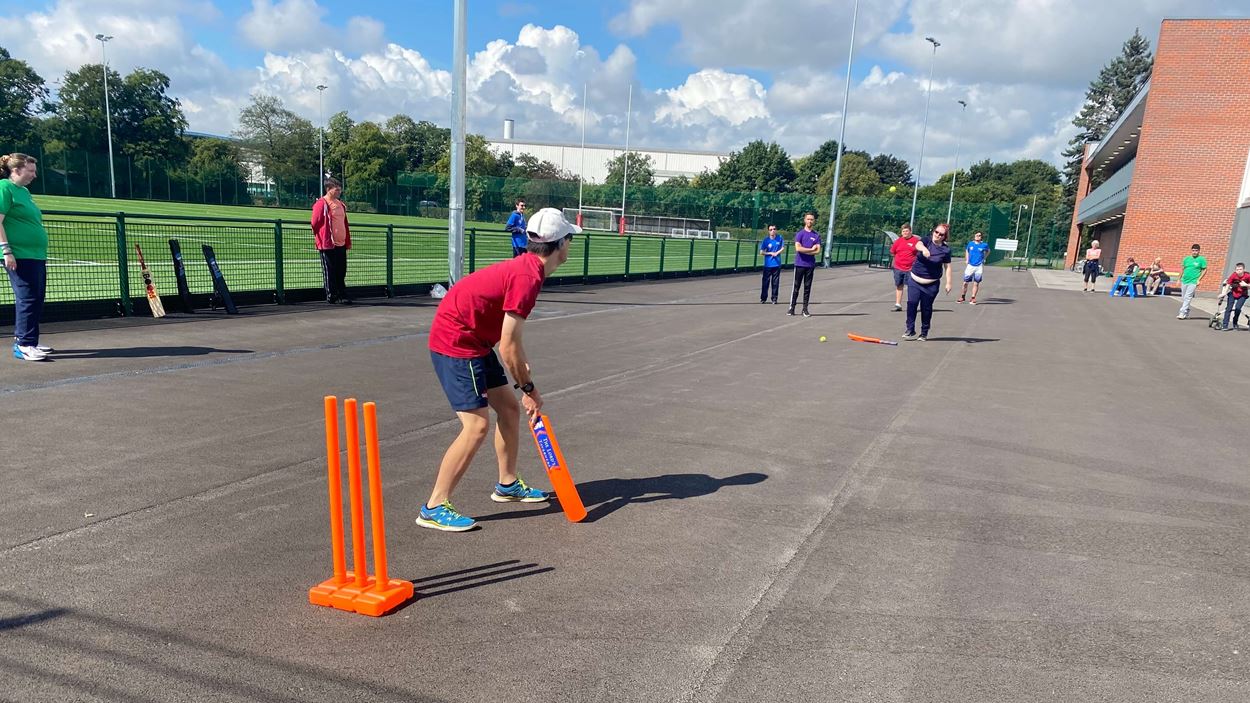 News
Roses rivals together again for Super 1s showcase
Young people living with disabilities from Super 1s projects in Yorkshire and Lancashire took part in an event jointly organised by both county cricket boards at York St John's University last week as part of a day of cricket and education on the importance of a healthy lifestyle.
More than 20 participants participated in the all-day 'Unity of the Roses' event, which included learning about the benefits of sport, getting to grips with the basics of cricket in a series of friendly matches and a healthy eating workshop hosted by the Yorkshire Cricket Foundation, concentrating on what a balanced diet looks like and the importance of it.
The Unity of the Roses event is an annual occasion, which brings together hubs from both Yorkshire and Lancashire to showcase inclusive cricket but wasn't possible in 2020 due to covid restrictions.
Rohan Randhawa, Disability Development Manager & CTC Project Lead at Yorkshire Cricket Board said: "Events like these offer young people aged 12-25 fun opportunities to play sport in an inclusive and supportive environment. My thanks to York St John University for their continued support of the programme and Lord's Taverners for the vital funding for this worthwhile activity and enabling these young people to learn about the physical and mental benefits of sport whilst making new friends."