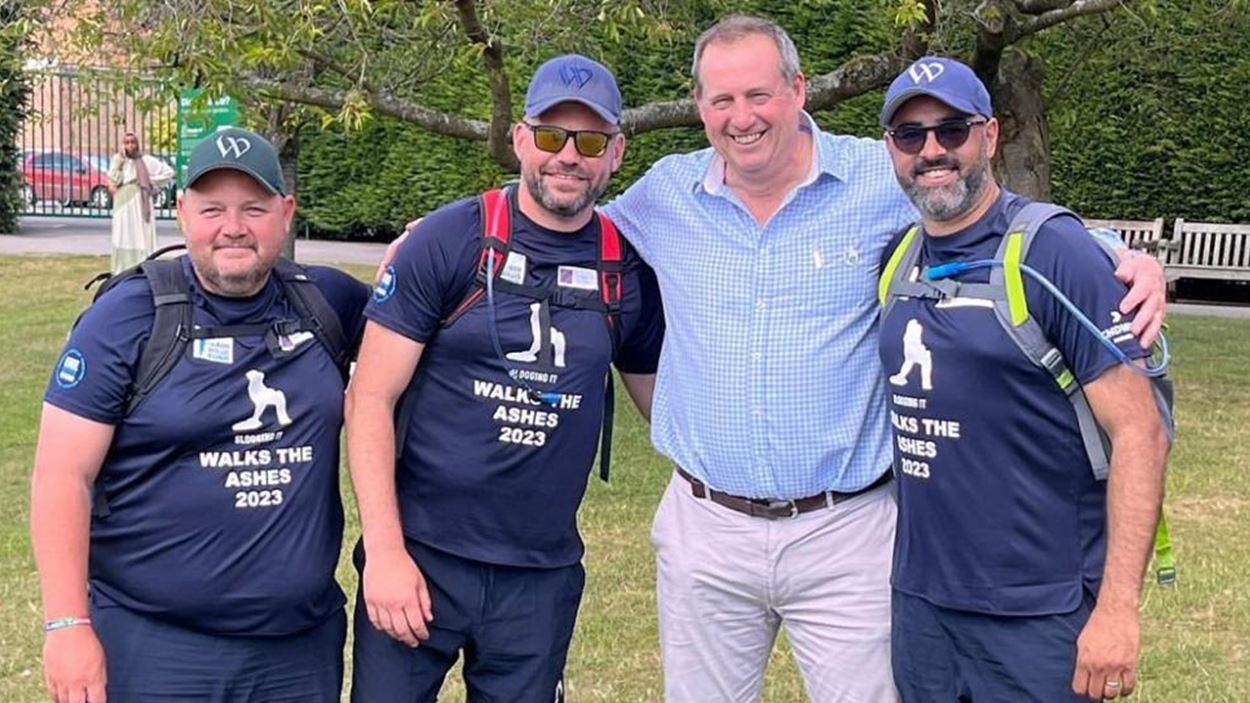 News
Slogging it – 4 down, 1 to go
The monumental challenge of walking between all five Ashes Test grounds has just one leg to go after Slogging It complete the trek from Headingley to Old Trafford in time for what was a (very) wet five days of Ashes cricket.
The trio set off on Monday 17 July for leg four of their journey which was set to be a wet and hilly stretch to the next Test match in Manchester. With a few pints and pastries along the way, the sloggers were (un)fortunate enough to endure all four seasons of weather, but they didn't let this dampen their spirits and continued to plough up and down the hills to complete the 50 mile stretch over three days.
Prior to the journey, Johnno Gordon admits the trio are delighted with the success so far. He said - "We are very proud up to this point but there is obviously a lot more work to do. We have had some amazing support from people like Toby Tarrant on Radio X and Max Rushden on Talksport".
"They brought in more donations, so the real cricket loving community seem to love what we are doing and are giving us vital funds to make it all worthwhile." 
Gordon admits that although the walks have been challenging at times, the reason for doing it enables him to keep going.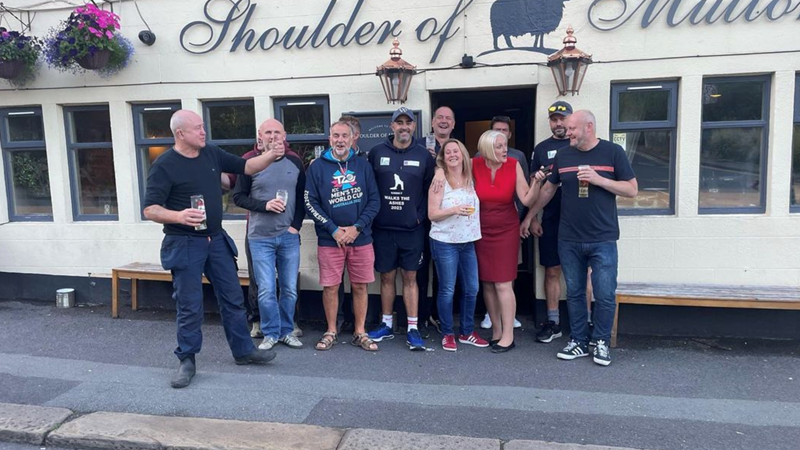 "Lord's Taverners is just the most wonderful charity, I just think it is amazing, I am incredibly fortunate that cricket and sport is such an important part of my life," he added.  
"I feel like without that I would be a completely different person, these kids who can't play because their parents cannot afford it, cricket can be an entitled sport, so the Taverners can give people the opportunity to play sport who would not otherwise have the opportunity to do so. 
"They are a great bunch of people, and we will have a great view in terms of where this money goes with the programmes and getting involved in how that happens, so we are just really proud to be involved.
"When it gets hard, when it gets hot and you don't want to put one foot in front of the other anymore, you remember why you are doing it and it puts you right and you are able to carry on."
We're wishing the trio the best of luck on the next leg from Old Trafford to The Oval, and we can't wait to continue to support you along the way!
Support Slogging It
You can make a donation through the link below. All proceeds will be going to the Lord's Taverners and Bob Willis Fund.
Click here