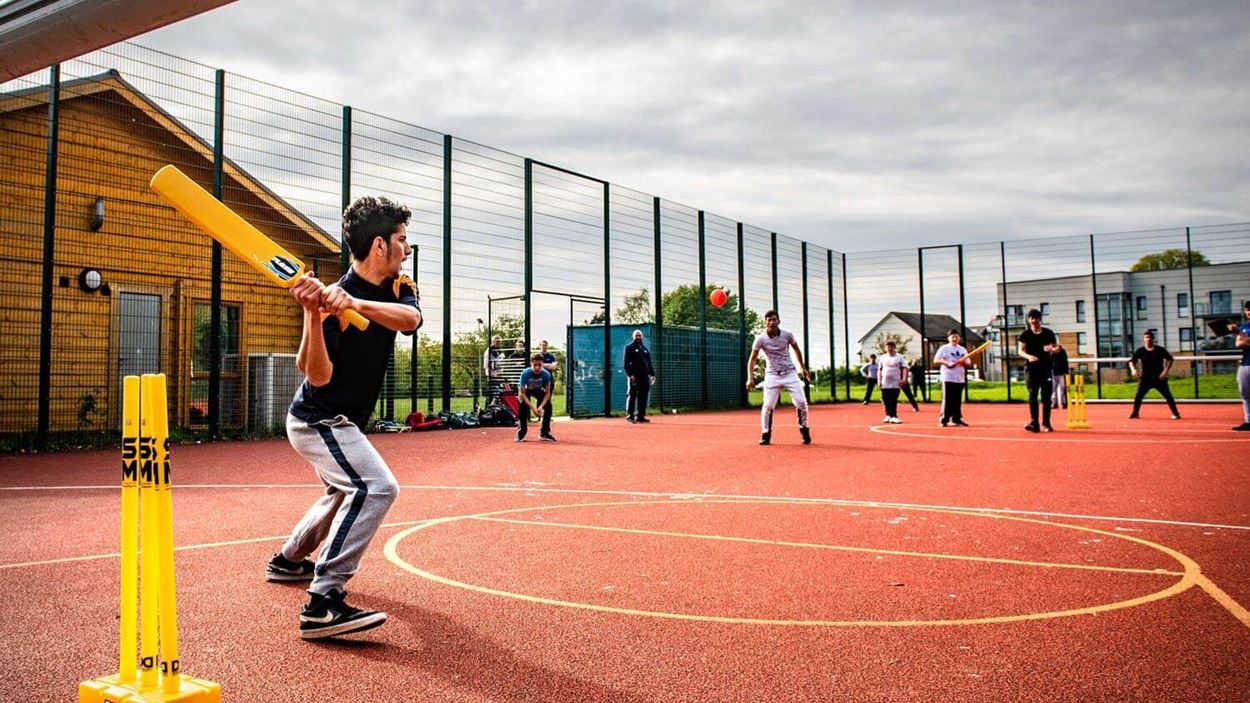 News
Support our Christmas Wicketz appeal
Today, 3 December, marks the start of the Lord's Taverners Christmas Appeal. This year, we are focusing on raising funds specifically to support our national Wicketz programme, now taking place in 19 locations, with more on the way in 2019.
Wicketz is our flagship programme tackling the effects of disadvantage in some of the UK's most deprived cities and towns. Aimed primarily at 8-16 year olds, the programme uses cricket to engage vulnerable young people and encourage them away from a potentially destructive path in life. Participants may be struggling with a disruptive home life, acting as young carers, receiving free school meals or in danger of involvement in gang activity. Whatever their background, our local development officer works with them as both coach and mentor to bring out the best in each young person, building bridges between communities along the way. 

Wicketz is more than just a cricket programme. As well as weekly sessions, participants have access to specialist workshops which focus on local issues, ranging from social media safety to street first aid. We work with social care, education, health and police services to make sure we are reaching the young people who need us the most, and we get community leaders involved to act as role models. Many of our older participants choose to take coaching qualifications and return to volunteer at sessions, staying involved well beyond 16. 

The programme now runs from Plymouth all the way to Glasgow, taking in Southampton, Luton, Birmingham, Peterborough, Leeds, Hartlepool and Manchester – and 10 other locations. You can read more about our work here. 

Child poverty has knock-on costs for broader society estimated at around £29 billion per year. It costs approximately £250 for a child to access Wicketz coaching for the same amount of time. Wicketz is already changing lives and communities for the better all over the UK. 

If you'd like to support the Christmas appeal, it's easy to get involved. Sign up for a regular donation or make a one-off gift here and share our appeal with friends and colleagues via your networks and social media. Your gift could be life-changing for a young person in need.
Your support this Christmas could help us change the lives of even more young people like those who feature in the short film below.