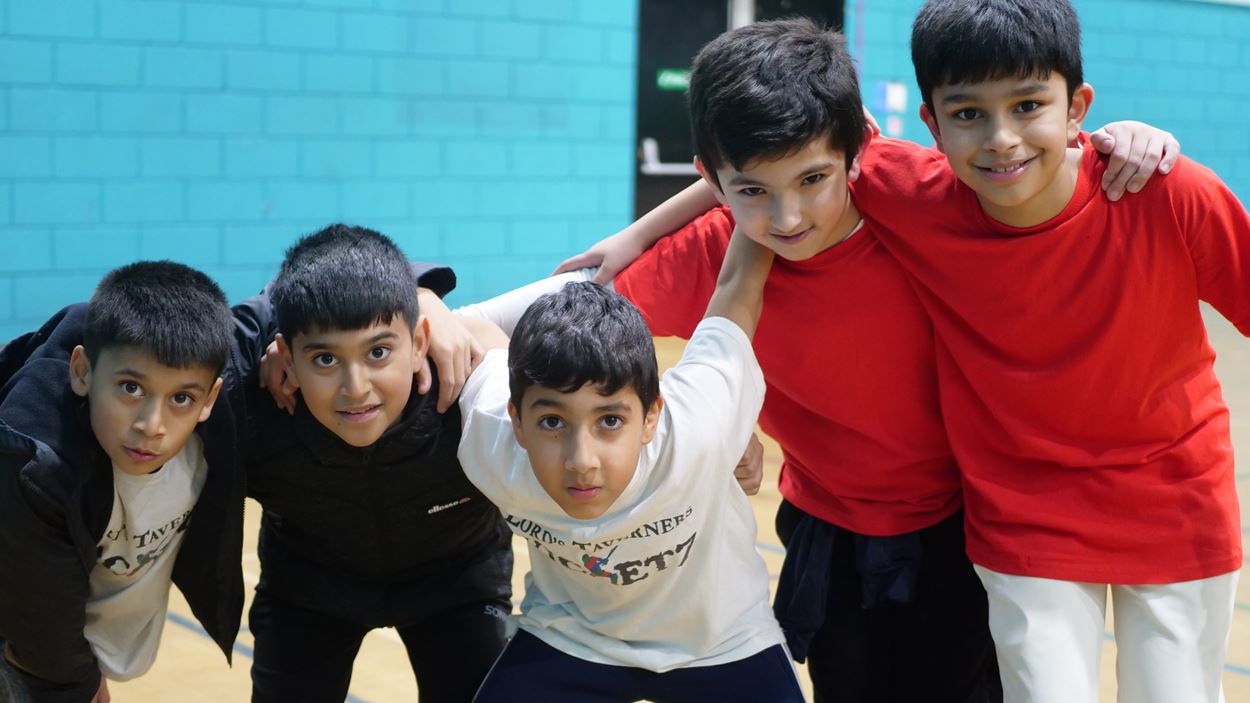 News
Wicketz hits mental health for 6
Matches between Lancashire and Yorkshire have thrown up plenty of twists and turns on the cricket field, but there was a Roses match up with a difference this week where youngsters from the Lord's Taverners Wicketz projects in Manchester and Leeds/Bradford came together for a day of competition and life skills workshops.
It was the second 'Unity of the Roses Festival', where 60 children aged 8-12 from both sides of the Pennines united to celebrate all that is good about playing cricket together.
After being given a tour of Emirates Old Trafford and quizzing Lancashire fast bowler Saqib Mahmood, the youngsters from both Wicketz projects took part in a workshop on the subject of mental health and enjoyed their own Unity of the Roses clash on the cricket field.
An important part of the Wicketz programme is to 'develop participant's physical and mental well-being' through personal and social experiences.
The theatre company 'Brave Words' who 'create exciting new work that harnesses silliness and playfulness to explore the difficult conversations of life' delivered a workshop alongside the cricket. The workshop explored the theme of 'connections' with reference to mental health and how it often relies on positive connections.
The combination of cricket and theatre reached a crescendo when presentations to celebrate and showcase the day brought the event to a close. In groups the players dropped their cricket bats to perform mini theatre ensembles, led on and curated by the participants.

Wicketz in Manchester runs in three locations – Cedar Mount Academy, Old Trafford Sports Barn and Salford – and, thanks to a £36,200 grant from Trafford Housing Trust's Social Investment Fund over the next two years, the project goes from strength to strength with up to 100 youngsters engaged on a weekly basis.

Fay Jackson, social investment manager at Trafford Housing Trust, said: "Our Social Investment Fund (SIF) is passionate about making a difference against poverty and inequality in Trafford and, in the past year, the SIF has had a hugely positive impact and over 90,000 direct beneficiaries. We have £2m available for projects which address poverty through our fund – to find out more and apply, contact Trafford Housing Trust's Social Investment team."