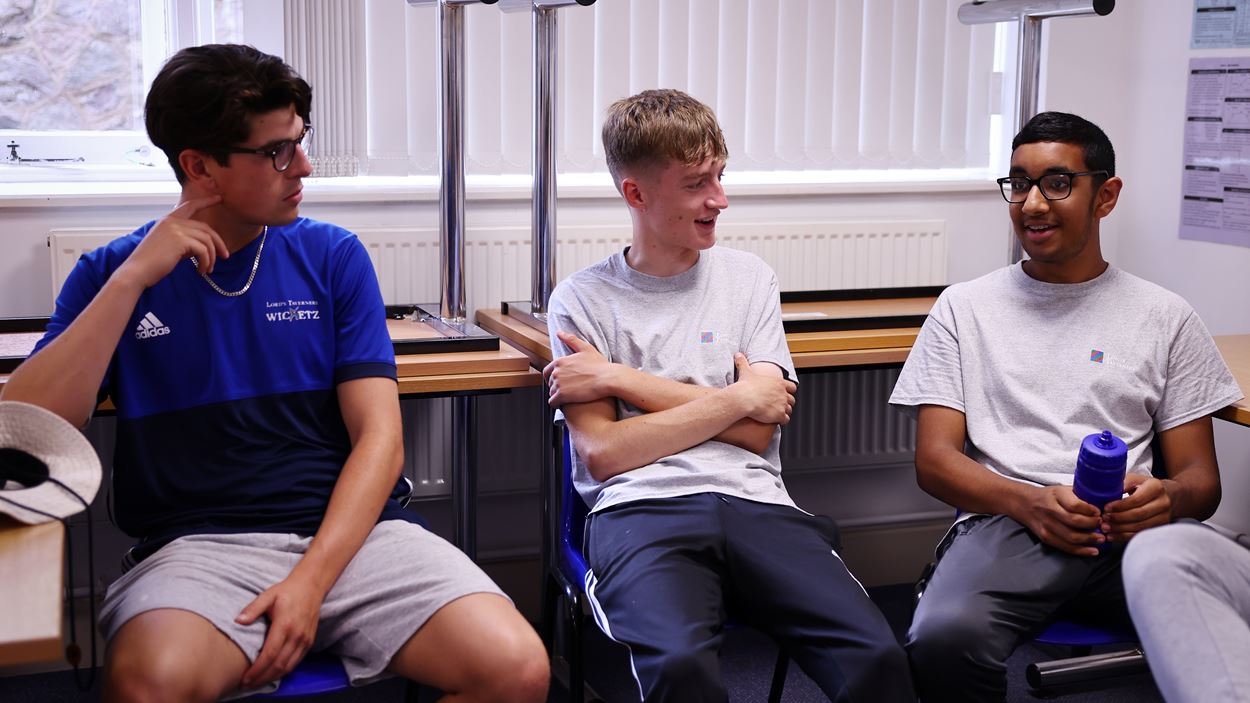 News
Wicketz participants talk about discrimination at over-15s Residential Festival
"Where I live they look at me like I'm different from society..."
Wicketz participants from across projects in the UK joined together for the first ever boys over-15s Wicketz residential festival at Malvern College in the summer.
In addition to cricket competitions and skills work, participants were given an opportunity to discuss some of the issues they experience in their day to day lives, particularly when it comes to discrimination and some of the circumstances they have faced within
their communities.
This year's residential festivals were the first since the 2019 and bringing communities together through cricket was a key theme throughout. 
Through Wicketz, we want young people to feel empowered and have their voices heard. Participants wanted us to help share some of their experiences of discrimination on film, so please take a look at the video below.
Wicketz EDI Workshops