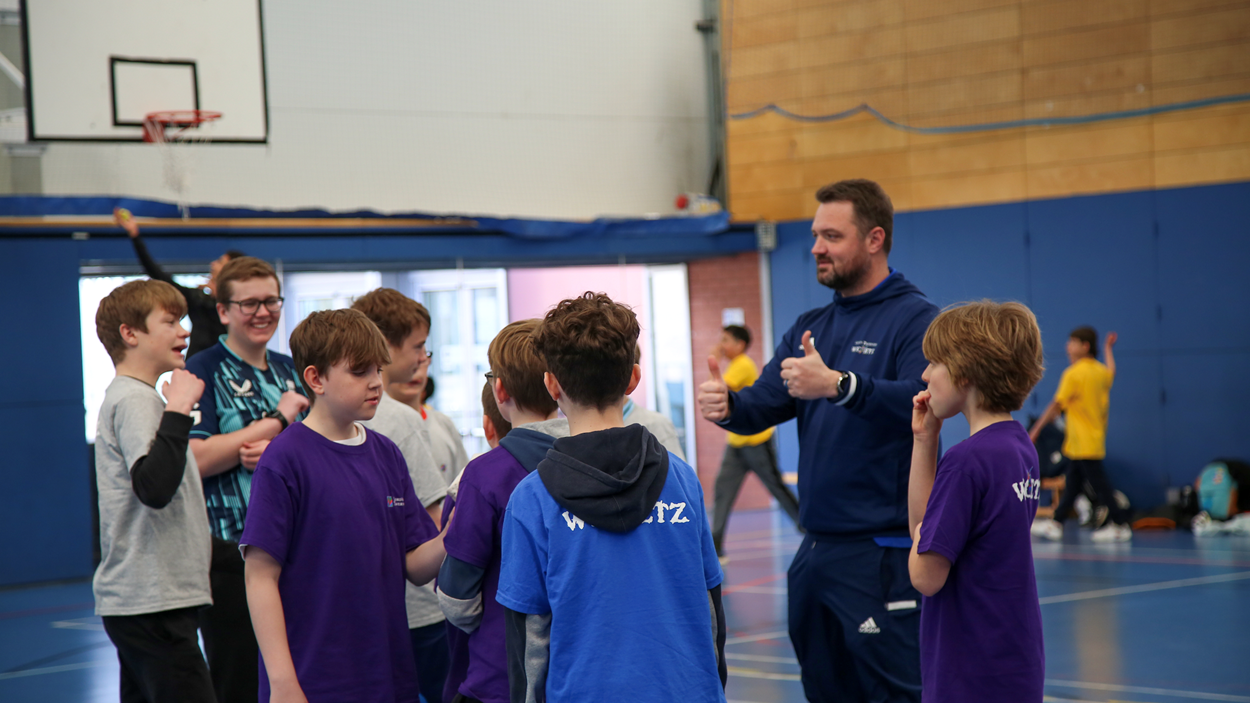 News
Meet the Development Officer
We recently caught up with Bristol Wicketz Development Officer, Sam Emmott, who has been running Wicketz in Bristol since the summer of 2019.
Where are the Bristol hubs located and why have these locations been chosen?
We have four hubs running across Bristol:
The Bristol Free School, Southmead
The Park Centre, Knowle
Merchants Academy, Hartcliffe
Hillfields Community Centre, Fishponds
These locations have been identified as areas where support is needed for young people aged 8-16, due to lower than average levels of income, employment, education, health and significantly higher levels of crime. We're also planning to expand the Wicketz offer in Bristol before the end of 2023 with the introduction of a fifth hub in Patchway.
How many participants engage with the project every week?
60-70 young people attend their local hub on a weekly basis.
Talk us through a typical Wicketz session…
The weekly sessions are a great place for young people to keep active and social. These normally start with a friendly group chat with the regular coaches who attend. Conversations can range from how everyone's day is going, to identifying specific challenges that Wicketz can offer support with through life skills workshops. This familiar routine creates a safe and inclusive environment where everyone feels encouraged to be involved and valued.
Each hub has its own traditional warm-up which is entirely decided upon by the young people who attend. Bulldog is a hot favourite at the south Bristol hubs, followed by an action-packed game of indoor cricket that focuses on teamwork and leadership. Sessions are youth lead with the structure and games designed by the young people who attend.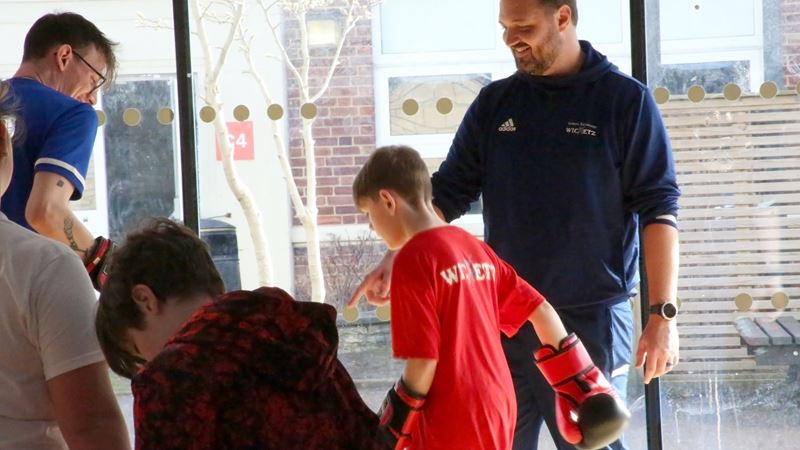 What are the most impactful life skills workshops you have seen delivered in Bristol?
We have delivered a variety of life skills workshops that range from: safety talks with the Avon and Somerset Fire Services, coping mechanisms for dealing with stress and anxiety, to careers advice with officers from the Royal Navy. We are fortunate to have some fantastic partners in Bristol with frequent drop-in visits from the police. These help to break down barriers and create positive relationships.
I would say the most impactful workshops are where we have seen a positive change in behaviour as a result. Jane Rogers from Jumpstart Food and Fitness delivered a series of healthy eating workshops. One of which included how to make her very own healthy version of KFC. Feedback from parents showed that their child felt more independent in the kitchen and had a greater awareness of cooking a healthy meal from scratch. These cook-along demos were run online during the pandemic and offered a great place for people to come together and develop new skills.
What has the feedback been from participants and their families on the level of enjoyment and impact of Wicketz?
We have had some amazing feedback from the families who attend the sessions and have noticed a positive change. Speaking to families, we've received some quotes that highlighted the wider impact had beyond the weekly sessions:
"He has become more self-assured and willing to try different things, it seems to have inspired him to take on becoming a youth leader at scouts. He even spoke at a fundraising presentation in front of 100 people recently - I don't think he would have done that before Wicketz"
"They have wanted to practice cricket whenever there is a beach or playing field available to play on.  It has had a really positive impact on the rest of our family, as he has encouraged us to play cricket socially and as a family. He is patient when his siblings or parents aren't very good at bowling and celebrates when they catch the ball or play a good shot. The enjoyment of playing together has been the focus rather than a competitiveness that spoils mixed age sport, the ethos of the coaches at Wicketz has definitely contributed to this positive inclusive attitude to sport outside of Wicketz sessions"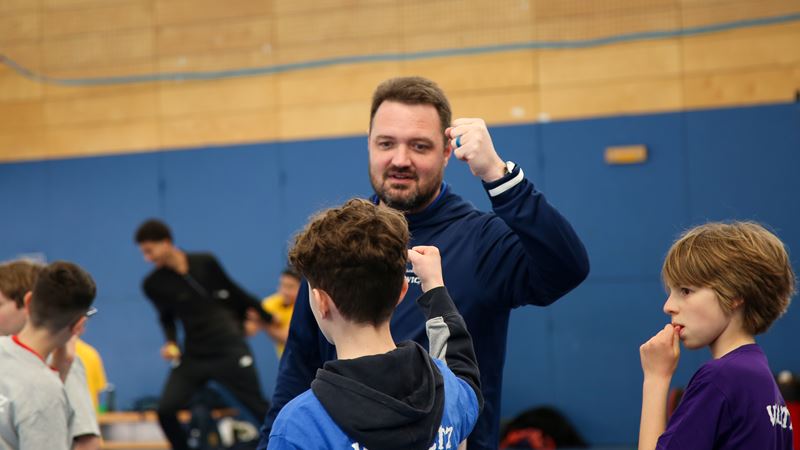 Do you have any parents involved in the running of the project?
Parents have helped play a key role in supporting our sessions in the past and have volunteered their time for events such as the Southwest Wicketz Festival in Exeter. Their willingness to support has helped create a positive atmosphere around Wicketz.
Are there opportunities for participants or parents to train up as coaches and get that experience through Wicketz?
Wicketz has signposted several young people on to a variety of opportunities beyond the weekly sessions. Most recently, six participants signed onto a Young Leaders programme delivered by the Gloucestershire Cricket Foundation.
The initiative is centred around training, developing and rewarding young people in all areas of the game. It's designed to inspire Young Leaders aged 14-18 (school years 9 to 13) to 'get into cricket' and provide a toolkit of qualifications that encourages them to transition in to their local cricket club:
All Stars Cricket and Dynamos Cricket activators course (coaching)
Introduction to Umpiring
Introduction to scoring
The Grounds Management Association workshop
Certificate in emergency first aid
Nutrition and health workshop
What impact do the national Wicketz residentials/festivals have on participants and their families?
The annual residentials are very worthwhile activities and provide many participants with the first opportunity to spend time away from home with their peers and without their parents, while also giving them the chance to meet and socialise with people from different backgrounds and ethnicities. The impact goes beyond the cricketing opportunity and is a valuable life experience.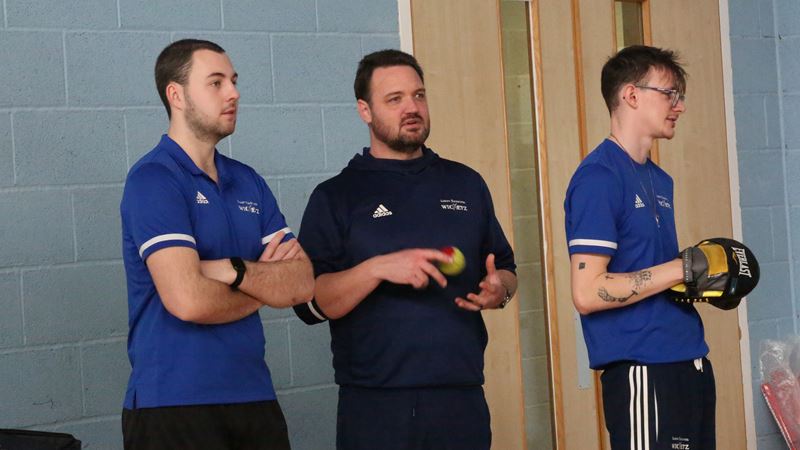 What are the challenges you encounter when delivering Wicketz and supporting the young people we work with?
Transport in and around Bristol is a big challenge for most of our participants, particularly when arranging a suitable location for festivals. We have a brilliant network of families who support each other with lifts. However, we have noticed that the mandatory clean air charge on older vehicles has had a direct impact on families travelling across the centre for inter-hub meet-ups. We are conscious of rotating venues for events around the locations we are based, but this can create barriers for those keen to attend from other areas.
In addition to the national festivals, your project has taken part in more localised festivals which bring different communities together through the programme. Talk us through some of those and the link Bristol has with other projects in the Southwest?
Wicketz has strong relationships with key partners in Bristol who we team up with to offer a variety of multi-sport camps during the holidays. Recently in Hartcliffe, a location of one of our weekly hubs, Wicketz and The Bristol Robins Foundations collaborated to offer a cricket and football sports day for young people in the community. This partnership has seen a significant increase in young people keeping active and joining their local hub.
The Wicketz projects in Cardiff, Plymouth and Bristol have created a fantastic holiday offer that runs across the year in the Southwest. The regular meetups in Exeter and Bristol have created friendships between participants from each city and help to break down the barriers of travel with transport provided. Young people have the chance to take part in eagerly awaited cricket competitions and life skills workshops. There is a great sense of camaraderie and team spirit from those who are representing their city and we're looking forward to the next festival at Sophia Gardens this summer, in Cardiff.
As well as working with local partners and fellow Wicketz projects across the Southwest. Wicketz has teamed up with the Gloucestershire Cricket Foundation's ACE and Chance to Shine Street programmes to offer exciting holiday activity. These help to break down barriers and bring young people from different programmes across the city together. The Easter Community Sports day and CricFest are two exciting dates.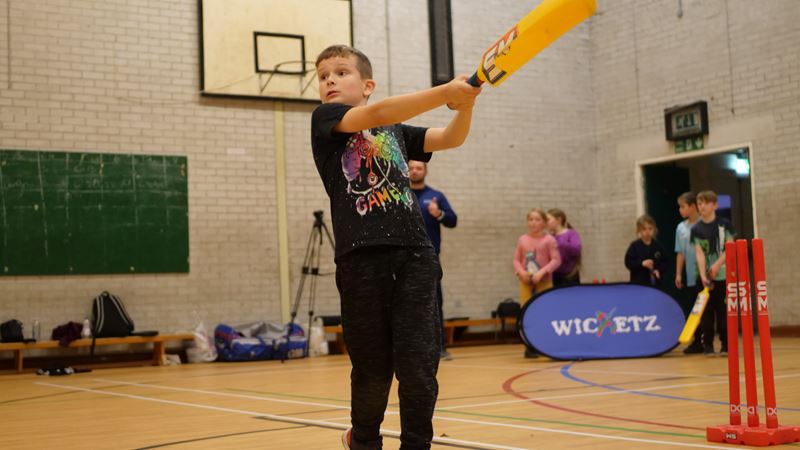 What has been the most rewarding part of the role?
Seeing first-hand the positive change in young people is incredibly rewarding and a very proud feeling. Wicketz offers support in so many ways. Seeing amazing feedback from families involved in the programme, shows that we have created a welcoming and friendly environment for young people to achieve success:
"I really appreciate them having adults who are setting such a wonderful example to them other than school staff. I cannot thank Sam enough for all his help and support, he is exceptional. All the events are well organised and run, there is clearly a fantastic team in the background keeping everything going so I think every member deserves a special thank you for all they do to make Wicketz possible"
"Wicketz is an excellent way for all families especially for kids from disadvantaged backgrounds who cannot really access cricket because of the obvious constraints of cost of kit and need for a car to travel to matches and training. Wicketz is there for us in the local area, easy to access without a car and there's no kit required. It also provides opportunities to travel to Wicketz events with transport provided, excellent coaches and extracurricular activities as a bonus. What more can we ask for"
Why is Wicketz so important?
It is so important for young people to look after their physical, mental and social wellbeing. Wicketz enables this by giving young people the chance to access these opportunities at weekly sessions, festivals and life skills workshops. The inclusive nature of Wicketz helps to break down barriers and allows young people to develop their skills whilst having fun.
What is next for Wicketz in Bristol?
Wicketz in Bristol is in a great place as we look to launch our fifth hub in the city this year. The opportunity for Wicketz to support another community is exciting for the growth of the project and offers a chance to develop a new network of partners.
The programme has done a fantastic job in preparing and encouraging participants to join their local club and continue their cricketing career. However, we have traditionally found it difficult to retain the older age groups at Wicketz hubs. To address the challenge, we will be entering a 13 plus team into an indoor league. This is an exciting new chapter for the older participants who are eager to represent Wicketz.
Find out more about Wicketz
Wicketz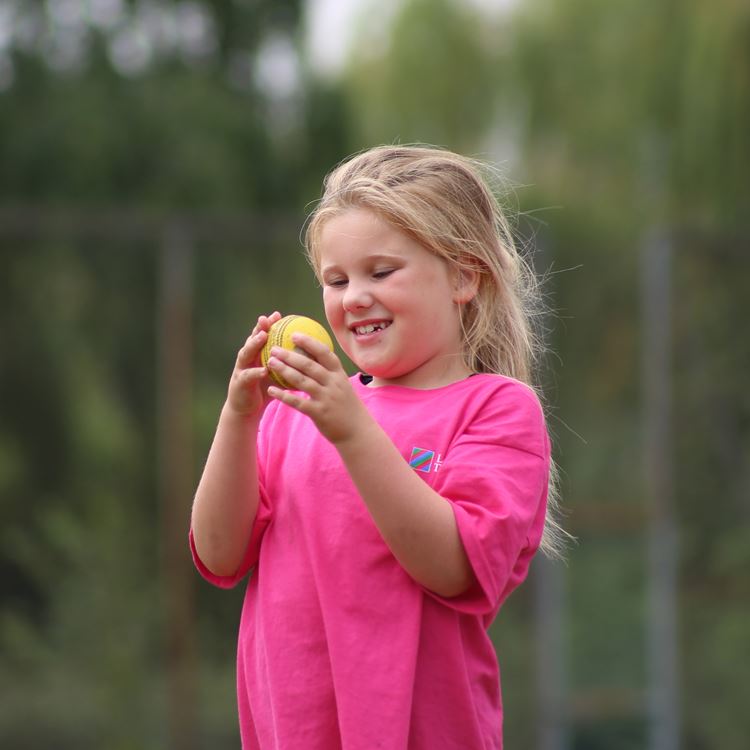 Wicketz
Wicketz is a community cricket programme aimed at young people aged 8-19 living in deprived communities, providing weekly cricket sessions as well as life skills workshops.