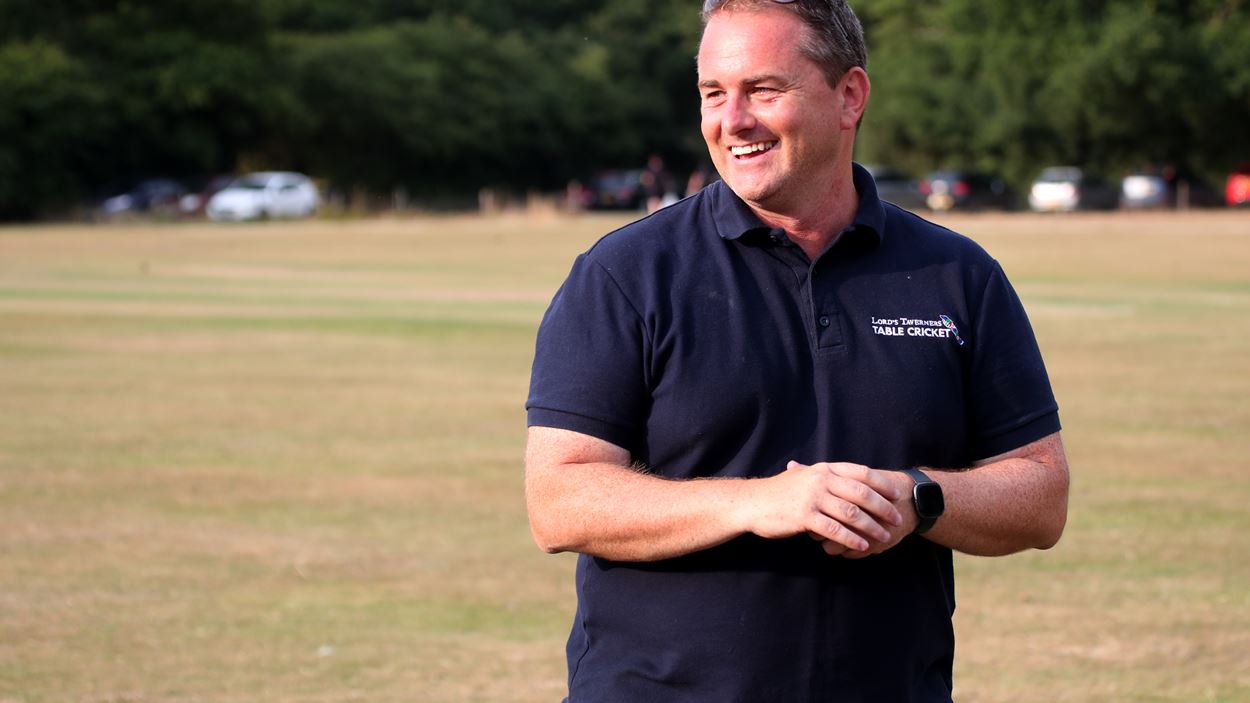 News
Monthly update from CEO, Mark Curtin
Hello Fellow Taverners,
We're about to enter a very exciting period of the year for the charity with programme and fundraising activity coming thick and fast. So much so, that after booking all my various travel and accommodation for the month of June I've realised that the family may not see much of me between now and July!
Firstly this month, on behalf of everyone at the charity, I'd like to extend a huge thank you to Tavs members Peter Higgins and Nicholas Cleobury for helping us raise nearly £60,000 through their events with friends from Steeple Aston Cricket Club. Starting with a music event and a golf day in March before culminating in a fantastic fun filled weekend on 20 and 21 May which saw a dinner on the Saturday night (where auctioneer Charlie Ross was in particularly good form) and a star-studded cricket fixture the following day which included current England rugby stars Harry Randall and Marcus Smith, amongst many others. This is a brilliant example of how two hugely passionate and committed members undertook the challenge of putting on events to raise valuable funds supported by our regional staff team. Peter and Nicholas engaged a large number of the local community by bringing their cricket club, business networks and friends together with a great series of events, which not only helped to raise money, but were a lot of fun as well.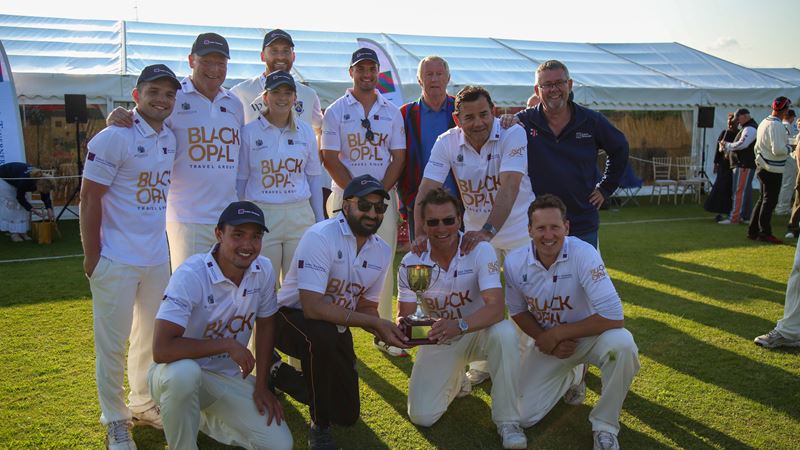 You may have seen the news that a big step forward for us as a charity recently was the confirmation of four new Trustees joining the board in May. Following an extensive recruitment process, we are delighted to announce that our four new Trustees, appointed on a skills and experience basis, are Jennifer Barnett, Rachel Kirby-Rider, Sukhjit Grewal and Francis D'Souza. They bring with them a wealth of knowledge and experience in lived experience, fundraising, membership organisations and finance respectively and we're thoroughly looking forward to working with them over the coming months and years. To find out more about their skill sets and experience, you can read their bios on our website here.
Excitingly, up next for us is one of the highlights in the Taverners calendar, as our National Table Cricket Finals return to Lord's on the 9 June. This is a fantastic showcase of the incredible impact we have through our work and I would strongly recommend coming to witness it first-hand if you get the chance. If you'd like to attend any part of the day, you can do so by confirming your place via our website here. If you can't, make sure you look out for coverage of the day on our social media channels and website, in addition to your local BBC and ITV channels, as some will be covering the schools who have qualified for this special day.
There is a whole host of further activity through our programmes, fundraisers, cricket matches and golf days taking place in the coming months. Please do come along and get involved in our events near you this summer and support the charity, while raising awareness of what we do and the impact we have, in any way you can.
Many thanks and enjoy the start to what promises to be a huge, huge summer!
Best wishes,
Mark