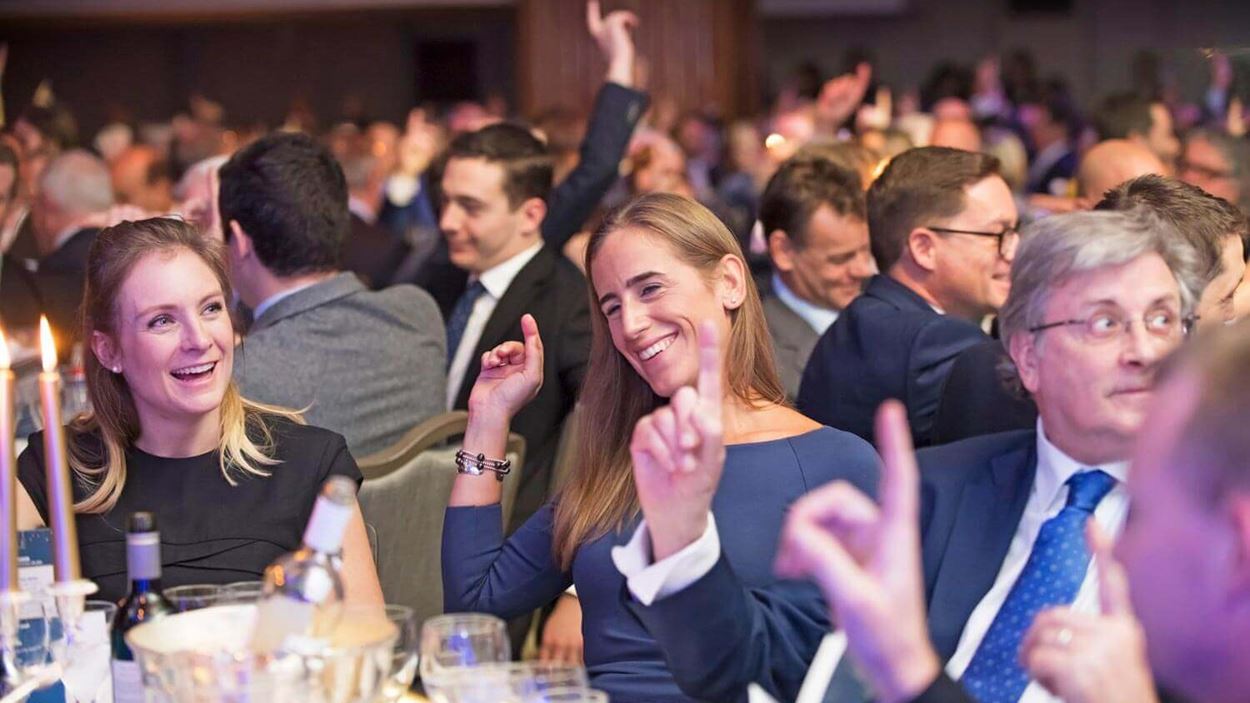 News
Leave a legacy
We believe that a commitment from any individual to leave the charity a legacy should not go unrecognised and it is for this reason that we have introduced the Legacy Before Wicket Club (LBW Club), for those who would like to leave a lasting legacy (or already have), whether it be financial or memorabilia, to the Lord's Taverners.
Introduced in the summer of 2017, the LBW Club looks to recognise the additional support that members and non-members alike provide for the charity in the future through a legacy.
The LBW Club will help us to further ensure the long term sustainability of our charitable activity, and enable us to continue to provide opportunities for young people regardless of ability or background to participate in sport or recreation for many years to come.
We have a number of LBW Club members already, one of them being film composer and conductor, John Altman.
After an upbringing which saw him rubbing shoulders with the likes of Judy Garland and Frank Sinatra he was introduced to the Taverners in the 1970s by the late Tony Swainson. That his association with us should become a long one is perhaps not surprising, given that two of his uncles combined county 2nd XI cricket for Lancashire and Northants with being band leaders – eventually opting for the latter as a steadier and more lucrative career option!
John's many claims to fame range from stroking Dennis Lillee through the covers for four in a charity match (the Aussie paceman wasn't impressed by all accounts!), to arranging and producing the Academy Award-nominated period music in James Cameron's film Titanic and arranging 'Always Look on the Bright Side of Life' for the film Monty Python's Life of Brian (voted the greatest comedy song in movies by the viewers of Channel 4 in the UK). He has been a strong supporter of the Taverners for many years, drawn to the organisation by, in his words, 'the mixture of good work, showbiz and cricket', but he has also recently decided to extend that support by making provision in his will to leave a legacy to the Taverners.
We caught up with John to find out more about what had driven this decision.
What made you first think about leaving a legacy to the Taverners?
Well there has been a high mortality rate in the music industry of late – Bowie, Prince and George Michael have all passed away relatively recently and I have worked with all of them over the years, so that makes you think. Confronting the idea of 'going away' is never comfortable, but the idea of leaving a legacy had been in the back of my mind for a while and it felt like the right time to act.
Was it an easy choice to support the Taverners in this way?
Yes, I have had an association with the Taverners for a long time, but the fact that I recently developed Ataxia (a balance disorder which means that he walks with a stick) has increased my empathy with people who live with a disability and made me realise how important the work of the Taverners is to so many of the young people it reaches.
Was it an easy thing to do in terms of the practicalities?
Yes, I decided to get professional help from a solicitor to get the will re-written so it has been straightforward, although the fact that I have been busy and travelling a lot has made it a slightly longer process than would otherwise have been the case.
Do you have a specific purpose in mind for your legacy?
No, I am happy for the Taverners to decide how best to use it and am confident that good will come out of it as a result.
What do you hope the legacy might achieve?
The thought that I am helping to enable a degree of continuity is a rewarding one – enabling the Taverners to carry on with the good work that they do.
Do you have a final thought for anyone considering leaving a legacy to the Taverners?
Yes, it's easier than people think and will do a lot of good.
If you'd like to follow in John's footsteps and leave a legacy to the Lord's Taverners please contact Dylan Glass on 020 7025 0017 or via email.
For more information on how to leave a legacy and the LBW Club, click here.