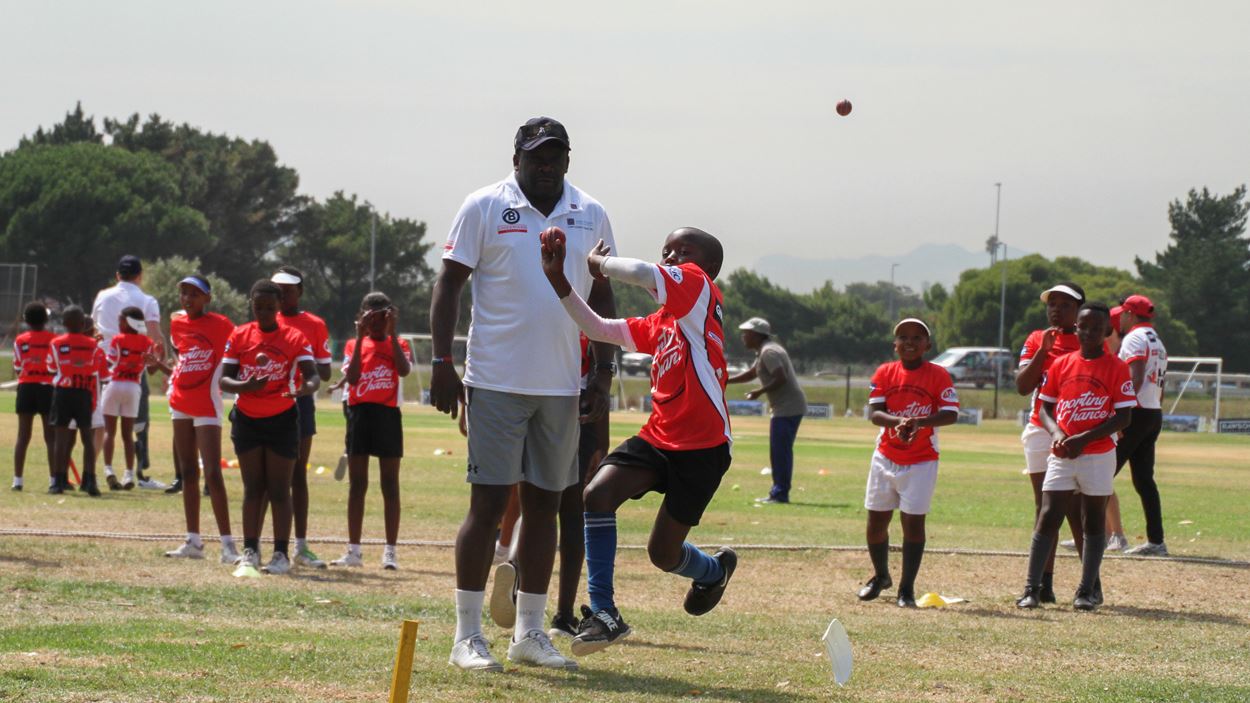 News
Taverners XI Cape Town Coaching Clinic
The recent Celebrity Cricket XI tour to South Africa helped raise awareness of the work of our sister charity, Lord's Taverners South Africa, and its work across the country – but there was a special treat for a group of youngsters from Ukhanyo Primary School.
Before the cricket match against Rondebosch, 40 youngsters from the school took part in a coaching session under the guidance of Tavs XI captain Paul Prichard who was joined by Andy Caddick, Gladstone Small, Gus Mackay, Ian Nairn and Chloe Hill.
The visit was organised by Sporting Chance, who help support the development of the youngsters at the school and whose prime objective is to provide opportunities for sporting achievement for as many children as possible – irrespective of race, gender or social class – by offering professional coaching within all community sectors. Working closely with Lord's Taverners South Africa, the organisation also supports the development of table cricket in in the country through its coaching and volunteering network.
Take a look the video below for more.
Coaching Clinic in Cape Town