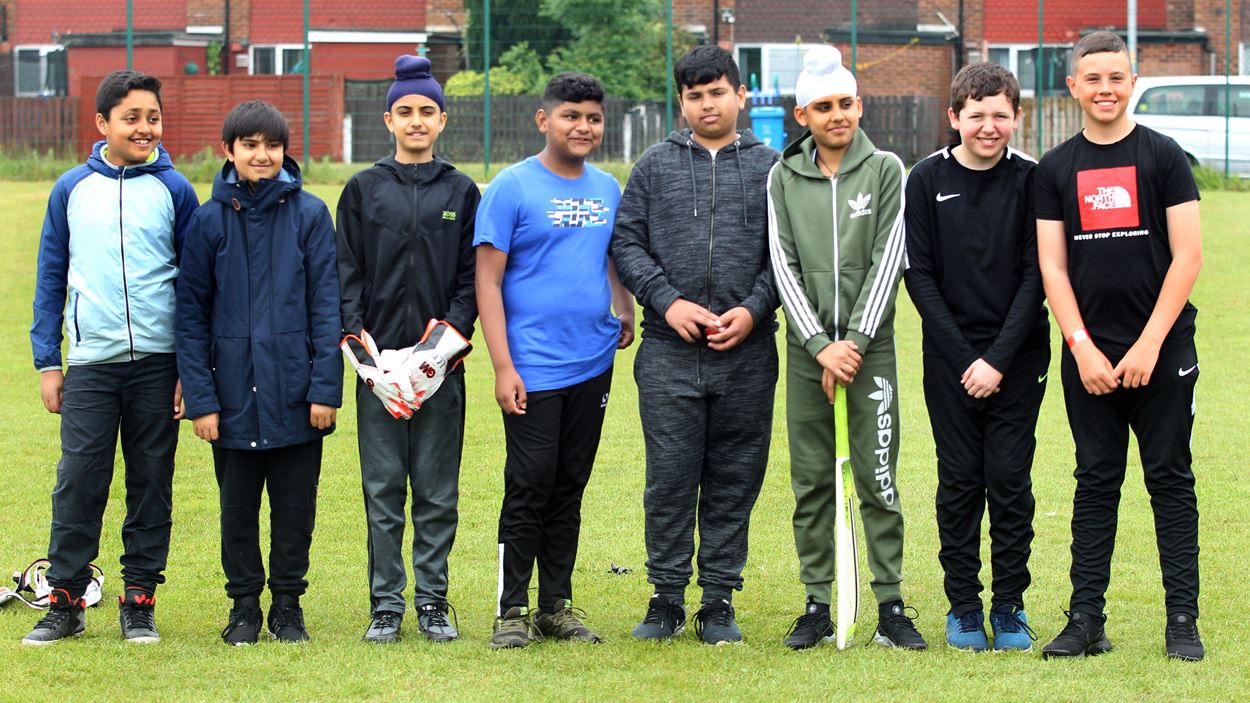 News
Manchester Wicketz World Cup celebration
On the first day of what has been billed as the biggest ever summer of cricket in England and Wales, children and young people from across Greater Manchester took part in a special Wicketz cricket festival.
The opening match of the 2019 Cricket World Cup between England and South Africa may have taken place at the Kia Oval on Thursday 30 May, but 200 miles away in the heart of the Old Trafford community, around 70 young people were competing against each other in a friendly competition on St Bride's Sports Ground, supported by 16 young leaders and adult volunteers. 

The event was part of Wicketz, the Lord's Taverners' national cricket programme providing young people, aged 8-16 who live in communities with little or no access to cricket, an opportunity to regularly play. The Greater Manchester project is jointly funded by the Lord's Taverners, the UK's leading youth cricket and disability sports charity, Lancashire Cricket Foundation and Trafford Housing Trust.

Participants from the three targeted communities of Gorton in Manchester, Little Hulton in Salford and Old Trafford have been honing their skills at weekly coaching sessions. None of them have a local cricket club to join but cherish the opportunity to come together regularly and play the game they love. 

On Thursday they formed teams representing nine of the Cricket World Cup competing nations and, as each team was made up of players from the three areas in Manchester, the day gave them the opportunity to form new friendships.

Manchester Wicketz Development Officer, Howard Shore, said: "The most memorable aspect of the day was the interactions between Wicketz participants from our three communities, all of which are very different from each other. They cheered on their teammates in matches and used the time between games to find out more about their new friends. 

"This was built upon in the workshop, where they talked about how they can feel low and alone at times and how to spot this in their friends, both new and old.

"I hope this festival has got them excited about the Cricket World Cup, which should in turn inspire them to continue playing cricket with us."

An important part of the Wicketz programme is to 'develop participant's physical and mental well-being' through personal and social experiences. A personal development workshop was delivered to all players, celebrating the diversity of their community and how they can use their passion for cricket to improve their mental well-being.