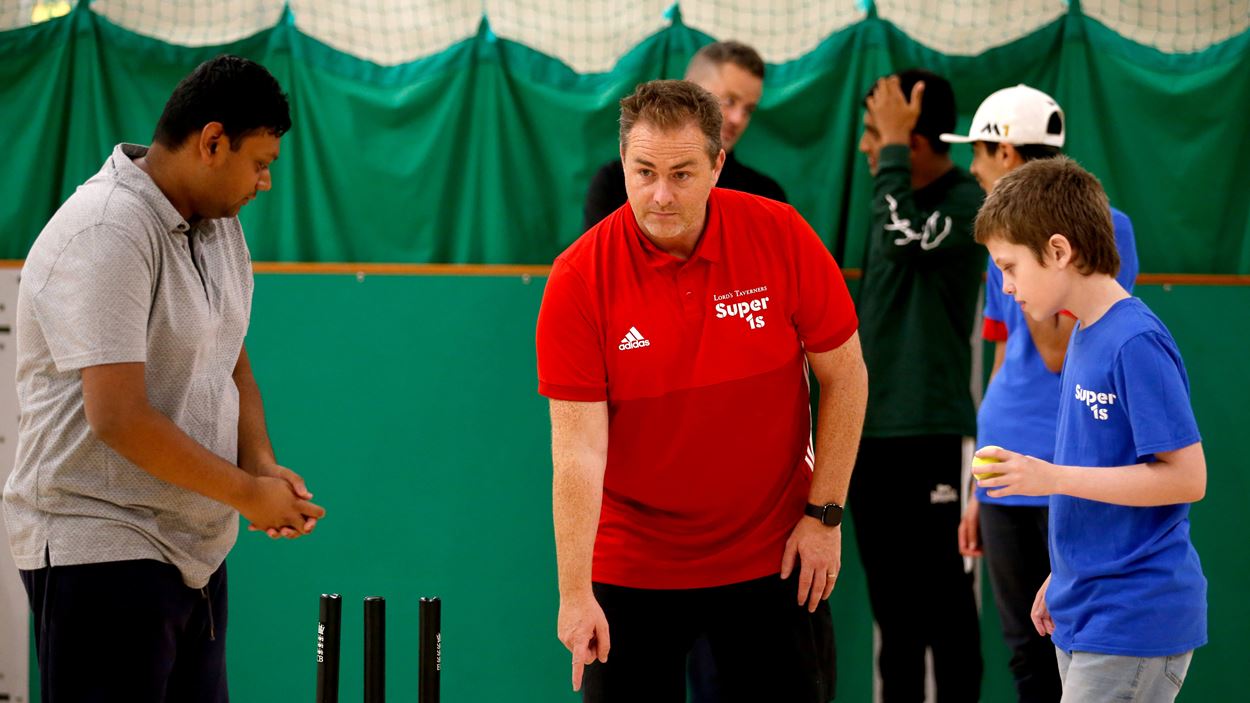 News
Update from our CEO
The latest from Mark Curtin.


I hope you are well and looking forward to what promises to be a busy and exciting time in the run up to the festive period where we can, once again, get back to getting everyone together, having fun and helping to raise both the profile of the charity and some important funds for our programmes. A huge thanks to everyone for the commitment to the charity whatever your role, we simply can't do it all without our members and volunteers.
It's fantastic to see our events calendar back up and running up and down the country with many already sold out, and I'm personally looking forward to getting to as many of them as I can and meeting as many of you as possible. 
I also want to update you on an issue for cricket that has been in the news a great deal over the past few weeks with the events at Yorkshire and now Essex putting a spotlight on the sport we all love. While we haven't yet commented publicly, we have been in regular contact with our Development Officers in Yorkshire, our partners and volunteers in the region to ensure our life-changing work with disadvantaged and disabled young people continues and isn't too negatively impacted by what is happening. We have also been speaking to colleagues at the ECB and other charities, and community organisations in our sector. Of course, we expect to learn a more about the whole matter with today's DCMS select committee hearing taking place in parliament.
I want to be absolutely clear on our position here at the Taverners; We abhor racism and discrimination in any form. Our commitment always has been, and always will be, to unite young people irrespective of background or ability.
We have a long history and great deal of experience working with Yorkshire County Cricket Club, The Yorkshire Cricket Foundation and the Yorkshire Cricket Board as well as several other key partners in the region to ensure our inclusive programmes across the county educate through shared experiences and empower the young people that we serve. Our coaches understand the challenges faced by the communities and our sessions promote social integration and community awareness - while at the heart of their impact is breaking down the barriers that can lead to discrimination.
There was no better example than when our Super 1s and Wicketz participants in Yorkshire united a few weeks ago and you can see how we achieve this by watching this video from the day. It demonstrates the fantastic work taking place in the community to bring young people together. Of course, this work is happening across the country, not just in Yorkshire.
As an established and leading name in the world of sport for social development, especially within the community and grass roots aspects of cricket, we believe it is our responsibility to step forward and demonstrate our role as an important partner in helping to address the issues people face.
We wish to play that role in demonstrating that cricket can be a vehicle for change and that a vibrant, culturally rich, diverse, safe, welcoming and empowering range of programmes, delivered with a partnership led approach, can address issues of racism, prejudice and inequality as well as achieve a range of other critical outcomes for communities. This is something we believe passionately, strongly believe in and are fully committed to.
I made these points last week in a letter to Lord Kamlesh Patel, the new Chairman of Yorkshire, it was clear from his statement and press conference last week that he is already working hard to address all the crucial matters.
I offered our support when needed to work with him and his colleagues to help enable the change they seek. We want to be an active part of the solution for change. It is our view that the young people we support need us now more than ever during these challenging times and collectively, we can play a crucial role in being part of the change.
Therefore, I hope that all of you can draw upon this information if and when speaking about our work, or if you are questioned or challenged by others about what the Lord's Taverners position and role is on this issue as a leading organisation in the cricket and sport for development world.
Finally, starting where I began… I wish all of you the very best for the coming busy weeks ahead whatever you are doing. I hope for those of you who are involved in organising and/or attending our events that you have fun, enjoy being with friends and colleagues, and that those events are successful in spreading the word about the fantastic things we collectively achieve together, as well as raising funds for the young people we support.
Take care everyone, see you all very soon.
Kind regards,
Mark
Unity of Super 1s and Wicketz