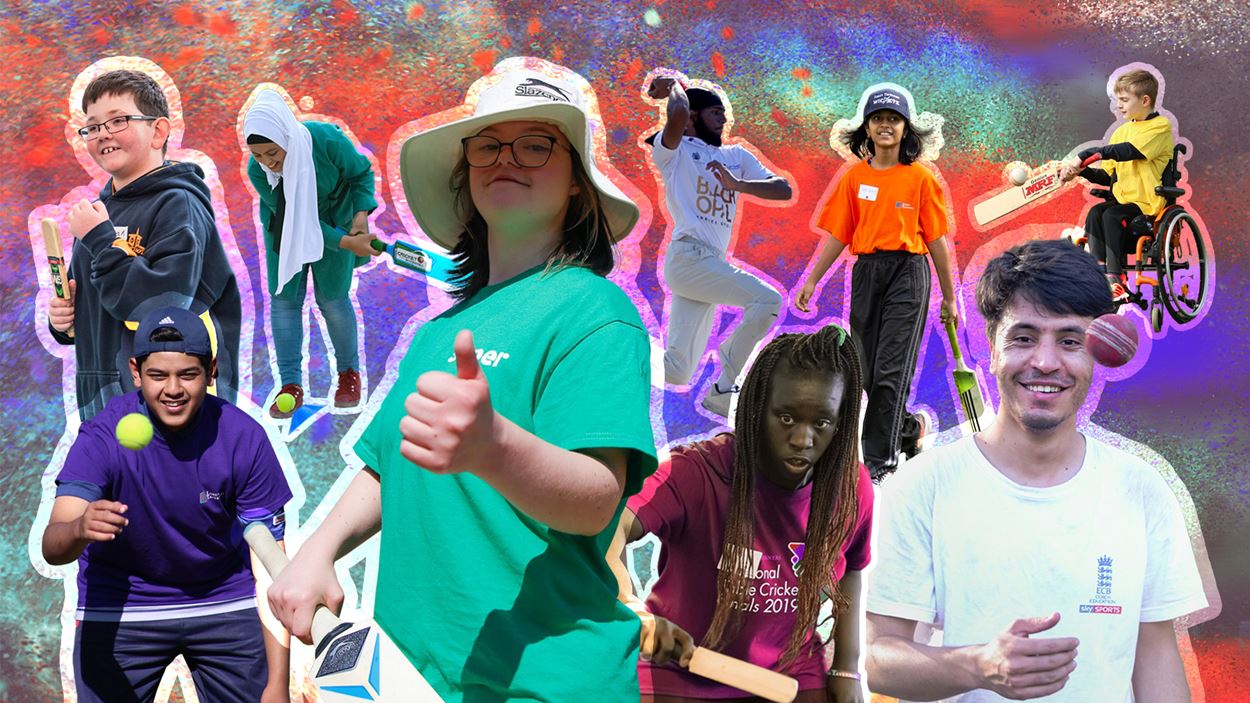 News
Impact Report 2021/22
More than 90% of participants have said they felt more included being part of a Lord's Taverners cricket programme – demonstrating the charity's life changing impact on 10,000 young people in communities across England, Wales and Scotland.
Our latest Impact Report, published today, evidences the reach and impact of our work on young people facing the challenges of inequality.
In 2021/22 we delivered our inclusive cricket programmes in 156 locations in 49 communities across the UK and empowered more than 10,000 young people with disabilities and from disadvantaged communities to develop the knowledge, skills, capabilities and confidence required to reach their potential.
We measured our success in the past year through the following outcomes:
Improve activity levels and promote healthy lifestyles
Increase confidence and self-esteem
Promote social inclusion
Our Impact Report demonstrates that the young people on our programmes said:
91% felt more active
88% felt more confident
93% felt more included
It's an exciting time for the charity as we look to build on the success of our programmes with an ambitious new strategy to deliver our work to thousands more young people for years to come - but there are still more than four million young people at risk of inequality and 1.2m young people with a disability who access sport rarely or not at all.
There is still so much more we can do which is why our focus for 2023 will include:
A new programme to work in a minimum of 200 special educational needs and disabilities (SEND), and additional learning needs (ALN) settings with a long-term view of offering cricket in all 1,500 across the country.
Developing a youth voice forum made up of the young people we help to shape our aims and objectives moving forward.
Delivering Super 1s disability cricket in every county in England, Wales and Scotland by the end of 2023 – a year ahead of schedule.
To read more about our work in 2022 and see first-hand the impact we're having on young people and in communities across the country, read our Impact Report below.
Impact Report 2022
Lord's Taverners Chief Executive, Mark Curtin, said: "Our Impact Report reflects everything we've been seeing and hearing from participants and their families about our work across the country.
In uncertain times for those facing the challenges of inequality, to see the positive impact our cricket programmes enable them to achieve is incredibly inspiring as we continue to empower young people at risk of inequality to break down the barriers and tackle the behaviours that lead to discrimination and prejudice.
Our national cricket programmes equip young people with disabilities and from disadvantaged communities to develop the life skills required to overcome the challenges of inequality and reach their potential. Furthermore the learning we have undertaken through developing this Impact Report guides and drives our future work. We know we have much more to do, and by building on the positive and strong foundations we have, we will work hard to achieve our ambitions to improve and become even more impactful long into the future.
A huge thanks to all of our staff, delivery partners and supporters whose passion, commitment and hard work helps ensure that we continue having a positive impact through our programmes, for the 10,000 young people already engaged with us, and the thousands more we still want to reach.
We are all fully committed to continuing to deliver and growing the reach of our work wherever we can and playing our role in making the game as impactful and inclusive across the UK as possible."