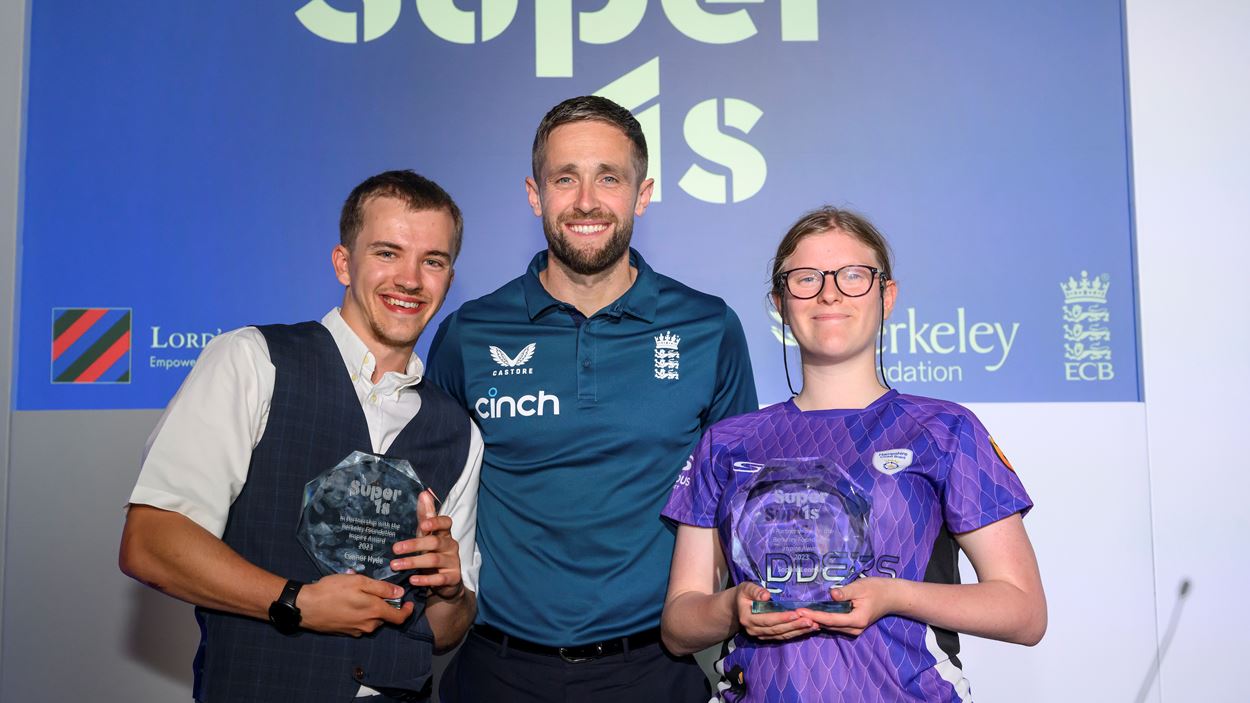 News
Super 1s Award winners inspire
The Oval could well be the venue for a very special men's Ashes finale in two weeks' time, but this week the historic venue hosted a memorable event of a different kind where two young people were recognised for their personal development and contribution to Super 1s when they were both presented with an Inspire Award by England all-rounder Chris Woakes and comic Adam Hills.
Our first award winner on the night was Sophie from Super 1s in Hampshire. She won her award after being a regular attendee at her Super 1s hub for over eight years and showcasing how much she has developed personally. She has become a brilliant role model for others and played a key role in making cricket a game for everyone.
She said: "There are no words to describe it, I'm on top of the world right now. This award is not only for me but it's for all my people back home and all my team and I'm going to go, "this may have my name on it, but this is for you, this is about us."
Leonard got involved with Super 1s after being handed a flyer by former teacher Peter Francis at Oak Lodge School. Since getting involved, the teenager's confidence has skyrocketed as cricket remains front and centre in her life.
"The fact that this is the only programme in the world like this, as big as it is, means it needs to keep growing. There needs to be involvement throughout life because it improves those kids' lives, and it improves everybody's lives. I need to encourage other people so it's not just me as a role model, I want to have ten role models standing by my side and showing what this sport can offer."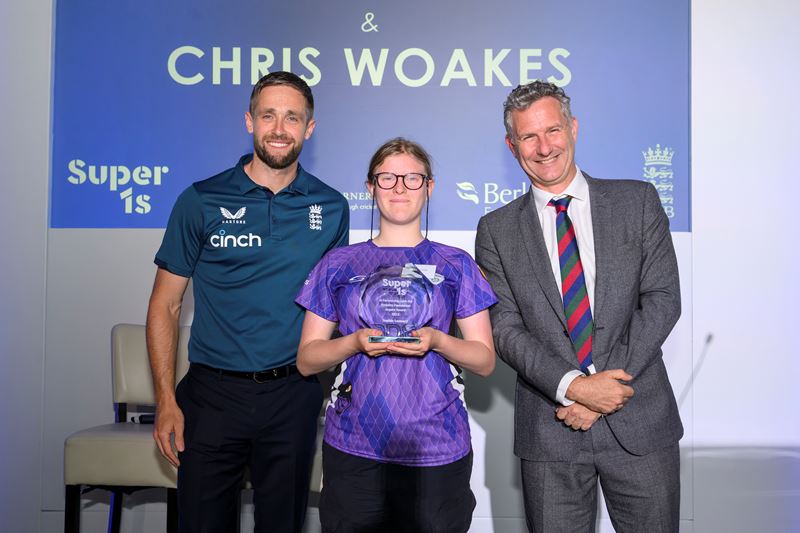 Our second award winner, Connor, who lives with cerebral palsy and epilepsy, attends the Yeovil hub of our Somerset Super 1s project. His parents were told he wasn't going to be able to walk when he was a child. Now, he's a fully-fledged member of the Yeovil Super 1s, runs some of the sessions, coaches at his local cricket club and is also a personal trainer.
Hyde thought he was going to The Oval to watch a cricket match and was overwhelmed when comedian Adam Hills announced him as a recipient of the Inspire Award.
He said: "I didn't even think I was going to get the award; I thought I was coming to watch a cricket match, mom just said to make sure I bring my suit.
"I think cricket has saved my life, I wasn't as social with people because I was a bit scared that people would think I shouldn't be involved in a cricket match, and I proved a lot of people wrong.
"Lord's Taverners are doing an amazing job; I really respect them and what they do for young people, and they've helped me so much as well.
"If I didn't have cricket, I don't think I would be as happy, and I can't say thank you enough."
He added: "It's really motivating, sometimes I think of coaching and training as not actual work because I really enjoy what I'm doing, I just care about other people enjoying it.
"At the moment one of my goals is to pass my level two cricket course, that means I can go into one-to-one coaching with people. Hopefully, I'll become a level two and in a couple of years I might do level three and come back here as a manager."
"Don't let anyone say you can't do something, I don't believe in that at all, I show people that I can do stuff."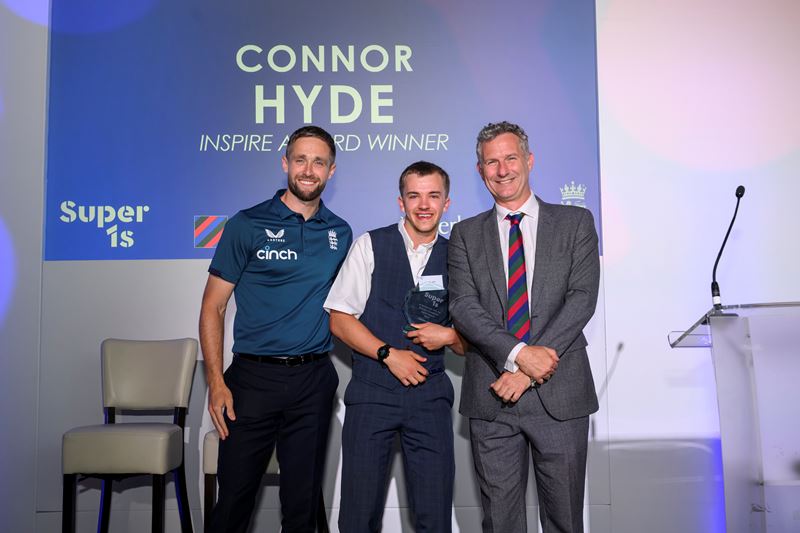 Super 1s is supported by the Berkeley Foundation, and to continue the feel good factor at the Oval, it was announced that they are continuing their partnership of the life-changing national disability cricket programme for another three years.
The free and inclusive cricket programme is now being delivered in every English county, Scotland, and Wales, with support from the ECB also proving vital in the expansion of the programme.