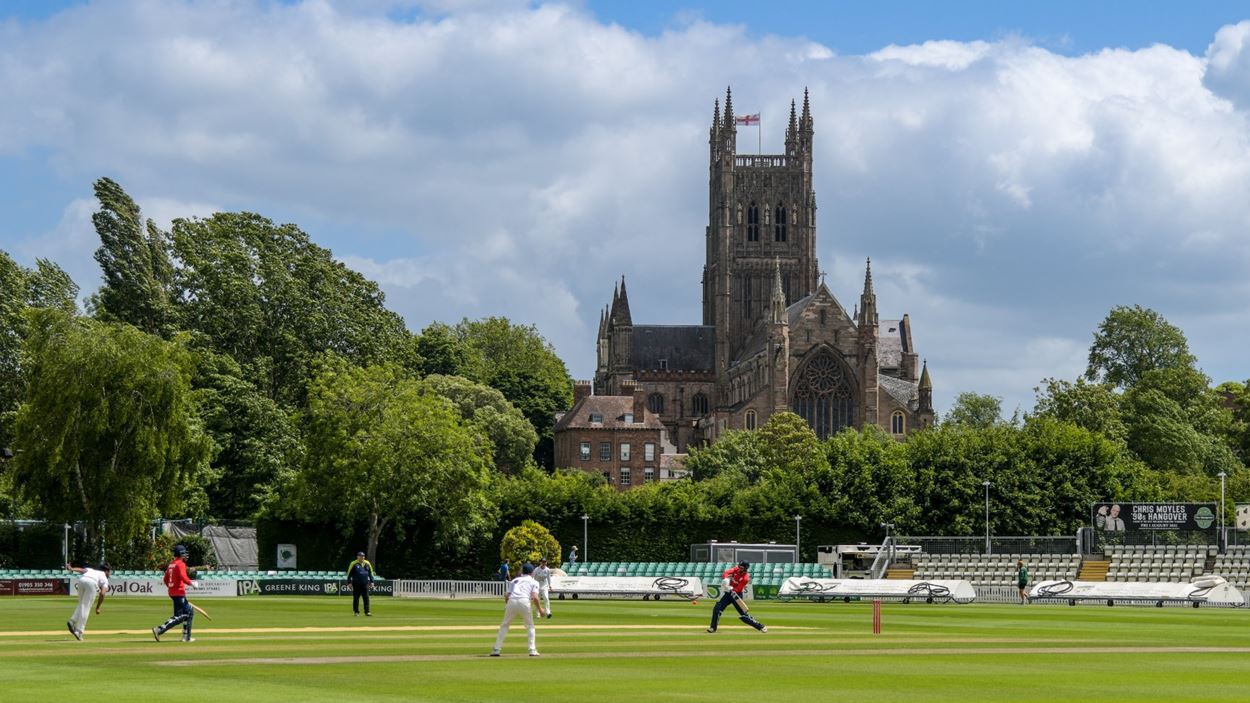 News
Worcester celebrates world-first Inclusive Cricket Centre
The Inclusive Cricket Centre, a triumph for partnerships across cricket, will become the home of disability cricket in England but significantly will provide a state-of-the-art facility that will allow anyone who wants to play cricket the opportunity to pick up and bat and ball.
At some point in the next year or so, Worcester residents will see the foundations of a new building being laid at the city's progressive university.
It is a building that will represent a commitment to inclusivity in cricket, and society in general, that will give more people the opportunity to play and enjoy our game.
Earlier this year, approval was granted for a world-first International Inclusive Cricket Centre to be built at the University of Worcester.
It is a significant project – due to open in 2024 – and a showcase for how partnerships in cricket can provide meaningful opportunity for more people.
The University of Worcester has built a worldwide reputation for its pioneering work to promote inclusion and engagement in disability sport and, in partnership with the Worcestershire County Cricket Club, England and Wales Cricket Board (ECB) and Lord's Taverners the new centre will not only offer practice facilities and coaching to elite cricketers, but also to those whose physical disabilities or other circumstances currently prevent them playing the game they love anything like as often as they might wish.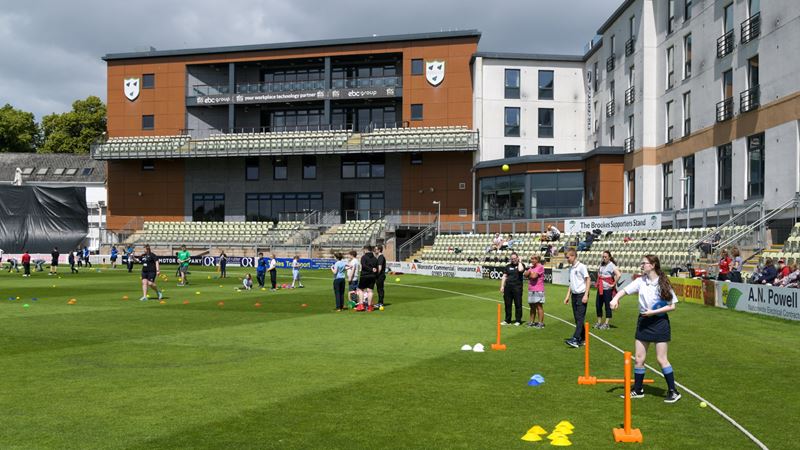 In essence, it will be a centre for everyone. It will be inclusivity in practice and Worcestershire's chair, Fanos Hira, cannot wait to see the new building topped out.
"Inclusivity's vital in both sport and life and this new centre that the recreational board has been working on with the University of Worcester has been in gestation for a while now," he said.
"The university has a wonderful record in inclusion, and having secured land around the back of the basketball arena, their aim is to set up a place that offers sport for all."
The new building will show the principles of equality, diversity and inclusion. The ECB and the Lord's Taverners have both pledged significant investment into the facility – which will become a world-leading home for disability cricket.
And while Worcestershire are meeting the targets set by the game, they are not the only county that is launching programmes and announcing schemes that make it clear cricket is for everyone.
"It's something that the university has led on over many years working closely with our recreational cricket board and the ECB. Having successfully got planning permission, we hope the place will be up and running within a couple of years," said Hira.
"It builds on everything we've been collectively doing at Worcestershire in terms of hosting England disability games and that is also something we want to continue doing."
Hira's ambition was showcased on 10 June when the England Physical Disability (PD) team met the Lord's Taverners XI in a match that preceded the club's Vitality Blast match against Derbyshire Falcons – the first double-header involving a county and disability team.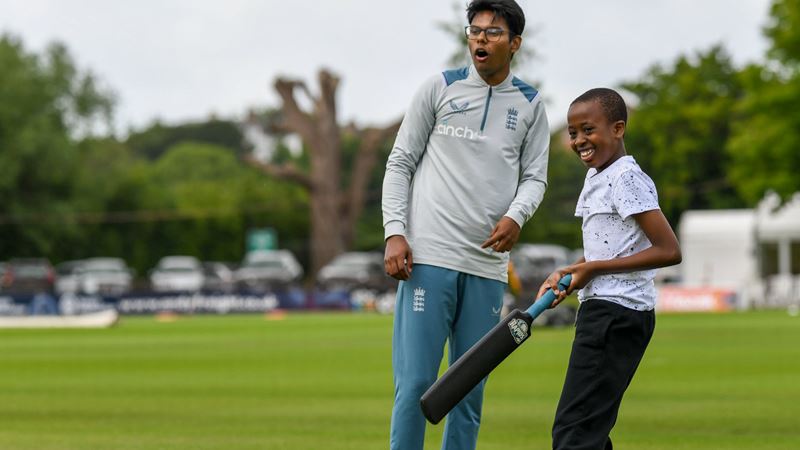 The day had begun with 100 children from local special educational needs and disability (SEND) schools playing on the outfield alongside the England PD players who joined in the session.
"The England guys all came over when the schools arrived and when all of our Super 1s participants were here, to do their work experience, to introduce themselves," Worcestershire CCC disability development officer, Lyndsey Benyon, said.
"They've actually been around and joined in the session for the morning. For them, and particularly our Super 1s guys, they love coming to meet them. For them it has been really good to see a role model – I think that's pretty cool."
For ECB's Head of Disability Cricket, Ian Martin, while he is excited that the new centre will become the home for disability cricket – and additionally offer higher education for players – it is the opportunities for everyone in the local community that will make the project even more important.
"It's also going to provide the opportunity for local school children, local SEND schools and people with disabilities to come in and enjoy a cricket facility that is world class in their local community as well as being the future home of England disability cricket," he said.
"It is a purpose-built 10-lane cricket centre. Two lanes will be specifically for our blind cricketers that has a sound-proof element to it so that they'll be able to hear the ball more clearly.
"The University of Worcester has established itself a worldwide reputation for being leaders in inclusive sport and making sport accessible for all. We're delighted to be able to partner with them and use their expertise to give more people the opportunity to play cricket."
It is a notion echoed by the university's Vice Chancellor and Chief Executive, Professor David Green.
"This for us, to do this in cricket, is just a terrific opportunity," he said.
"These are talented people and talented sportspeople, but it means so much more to be able to participate in sport and get the sociability. It's very important, it helps people make more of their potential and helps them in other aspects of their lives as well.
"How marvellous that this is going to a new inclusive cricket education centre, the first in the world and also so accessible to so many people from around the country."
The Lord's Taverners have also invested in a project that will allow it to expand the significant work it does around the country.
"We think about what makes a really impactful programme and there are three key ingredients," Lord's Taverners chief executive, Mark Curtin said.
"First of all participants. The young people themselves. Secondly its coaches and development officers and the professionals that work with them. And then thirdly it is world-class facilities. You have got all of that under one roof and that is why it is really important for us to be a key partner within this.
"We're really looking forward to seeing it come to life in the next year or two."